Melina Matsoukasin esikoisohjaus Queen & Slim havainnollistaa ihmisten elämää politiikan ulkopuolelta. Elokuvaa on monesti verrattu Bonnieen ja Clydeen, mutta vertaus on oikeastaan epäonnistunut, kirjoittaa Ulkar Aghayeva.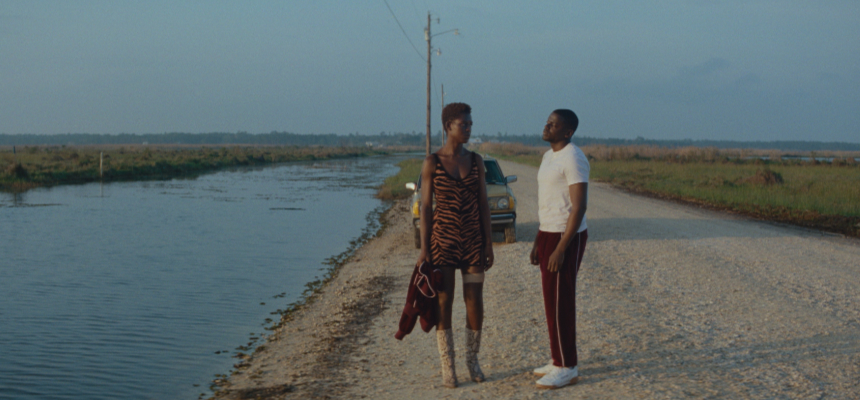 Melina Matsoukasin vangitseva esikoiselokuva Queen & Slim (2019) tuo uutta tuulta rikosdraamoihin. Queen & Slimin on käsikirjoittanut, tuottanut, ohjannut ja kuvannut pääasiassa seksuaali-ja etnistetyt vähemmistöt, mikä tuo kauan kaivattua representaatiota elokuvamaailmaan.
Queenin (Jodie Turner-Smith) ja Slimin (Daniel Kaluuya) kiusalliset Tinder-treffit kääntyvät odottamattomaan suuntaan, kun poliisi pysäyttää heidät pienestä liikennerikkomuksesta. Kuten George Tillman Juniorin The Hate U Give -elokuvassa, tilanne eskaloituu hetkessä ja Slim ampuu poliisin itsepuolustuksena. Slim ja Queen kokevat, että heillä ei ole muuta vaihtoehtoa kuin paeta, mielellään Kuubaan.
Päätös paeta sen sijaan, että he menisivät poliisiasemalle antautumaan, viestii jo rodusta ja rasismista. Järjestysvallan on historiallisesti tiedetty kohtelevan etnistettyjä vähemmistöjä epäoikeudenmukaisesti. Poliisien ja mustien miesten väliset väittelyt ovat usein johtaneet mustan osapuolen kuolemaan.
Queenin ja Slimin pakomatkan aikana video tapahtumasta leviää sosiaalisessa mediassa, ja heidän maineensa kulkee heidän edellään. Tahattomista lainsuojattomista tulee pian trauman, kauhun, surun ja tuskan symboleita – sankareita – koko maassa. Ajomatkan aikana he joutuvat moniin vakaviin tilanteisiin ja lopulta rakastuvat toisiinsa.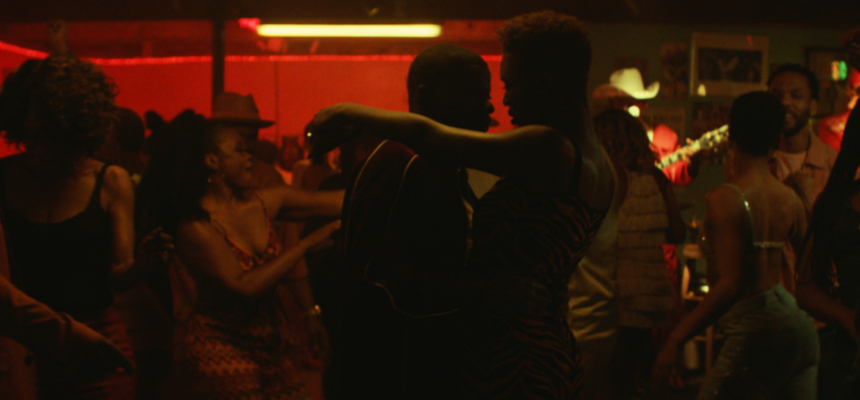 Kirjailija ja näyttelijä Lena Waithe (The Chi, Master of None) ja ohjaaja Melina Matsoukas (Beyoncen Formation-musiikkivideo, Insecure) ovat luoneet trillerin, joka puhuu afrikkalaisamerikkalaisten tyrmäävästä todellisuudesta – rasismista, epäoikeudenmukaisuudesta ja poliisin julmuudesta. Rodullisesti jakautuneen modernin Yhdysvaltojen poliittisesti jännittynyt tausta kuvataan henkeäsalpaavan taidokkaasti ja totuudenmukaisesti. Elokuva kuvaa yksityiskohtaisesti afrikkalaisamerikkalaisten arkea, rodun taloudellisia ja sosiaalisia vaikutuksia, yhdysvaltalaisten moninaista suhtautumista politiikkaan, rakenteellista rasismia ja Black Lives Matter -liikettä. Matsoukas sanoo toivovansa, että elokuva herättää vuoropuhelua. Uskon, että hänen toiveensa on toteutunut.
Queen & Slim leikkii arkkityypeillä elokuvan nimeä myöten. Hahmot ovat symboleja jännittyneestä yhteiskunnasta. Useiden elokuvan hahmojen nimiä emme saa tietää koko elokuvan aikana. Arkkityyppejä käytetään syystä: ne ovat symboleja, ei-yksilöllisiä merkkejä, ne edustavat yhteisön toiveita, unelmia, pelkoja, vihaa. Ne ovat pikemminkin heijastuksia kuin ihmisiä. Oikein käytettynä, kuten tässä elokuvassa, arkkityypit sisältävät valtavan emotionaalisen voiman.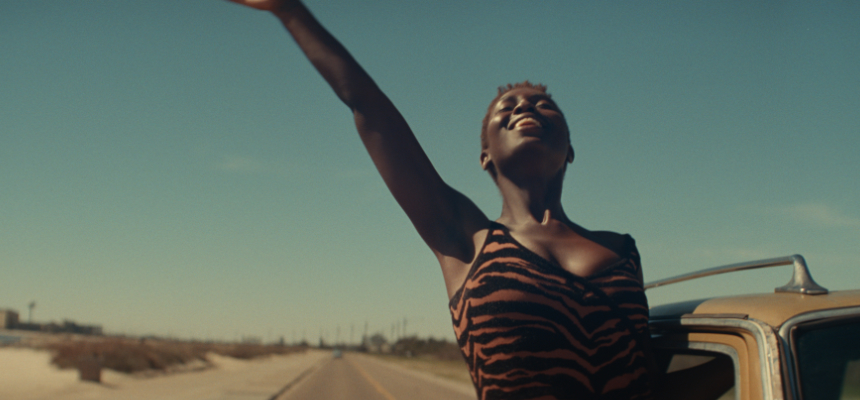 Queen & Slimiä on verrattu Bonnie ja Clyde –elokuvaan, mikä on oikeastaan huono vertaus. Matsoukasin itsensä mielestä viittaus on todella yksinkertainen ja vähättelevä tapa puhua elokuvasta. On valtava ero siinä, onko pakomatkalla rikollinen vai rasismin ja epäoikeudenmukaisuuden uhri. Ohjaajan mukaan elokuva on kunnianosoitus afrikkalaisamerikkalaisille, jotka ovat menettäneet henkensä poliisiväkivallan seurauksena.
Queen & Slim käsittelee tärkeitä ja vaikeita aiheita rohkeasti ja huolellisesti, ja havainnollistaa ihmisten elämää politiikan ulkopuolelta. Myös sitä, kuinka potentiaalia täynnä oleva mustan ihmisen elämä voi kääntyä päälaelleen yhden kohtalokkaan hetken aikana. ■
Teksti: Ulkar Aghayeva
Kirjoittaja on intersektionaalinen feministi, sosiaalisen syrjäytymisen (Social Exclusion) opiskelija Åbo Akademissa, Fem-R:n hallituksen jäsen ja ratkaisukeskeisen otteen omaava muutoksen tekijä.
Elokuvasta järjestetään keskustelu perjantaina 18.9. näytöksen jälkeen: