Season Film Festivalin verkkolipunmyynti on käynnistynyt vauhdikkaasti. Festivaalitiimi vinkkaa elokuvat, joita et missään nimessä halua missata.
THE OLD MAN & THE GUN
Karismaattinen Robert Redford on vanhan Hollywoodin viimeisiä suuria tähtiä ja Sundance-elokuvafestivaalin perustajana samalla amerikkalaisen indie-elokuvan esitaistelija. Jos veijaritarina THE OLD MAN & THE GUN todella jää hänen viimeiseksi näyttelijätyökseen, ei sen parempia jäähyväisiä voisi toivoa.
Anna Möttölä, toiminnanjohtaja
BLINDSPOTTING
Oliko Sorry to Bother You vuoden 2018 R&A-suosikkisi? Onko Spike Lee joint Do the Right Thing kaikkien aikojen lempielokuvasi? BLINDSPOTTING on leffa juuri sinulle!
Hamilton-musikaalista tunnettu Daveed Diggs ja Rafael Casal tähdittävät elokuvaa, joka pohjautuu kaverusten nuoruuteen Kalifornian Oaklandissa. Musavideo-ohjaaja Carlos López Estradan esikoispitkä käsittelee freesillä otteella gentrifikaatiota, poliisiväkivaltaa ja rakenteellista rasismia – elämää suurempaa ystävyyttä unohtamatta. Rakastan.
Riikka Pennanen, tiedottaja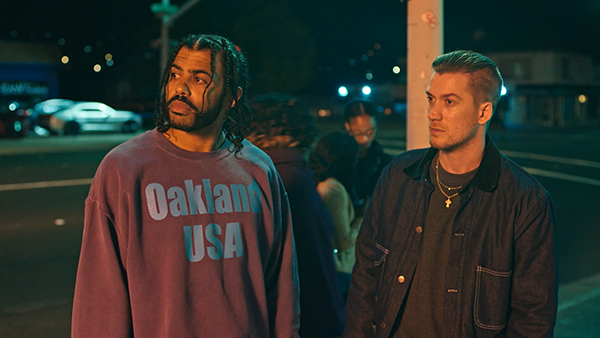 DAMSEL
Olen hulluna länkkäreihin, ja on aina mahtavaa nähdä kuinka tästä genrestä saa uusia näkökulmia esiin. Mia Wasikowska antaa DAMSELISSA korville paitsi leffan miestähdille myös koko (elokuva)kulttuurille, jossa naisten tehtävä on olla pelastettavia neitosia. Luvassa on lisäksi hillitöntä komediaa ja yllättäviä väkivaltakohtauksia – siis loistava leffa viikonlopun aloitukseen.
Outi Rehn, ohjelmistokoordinaattori
CAN YOU EVER FORGIVE ME?
Avainsanat: alkoholi, kissa, kirjallisuus, huijaus ja homostelu – tarvitseeko sanoa muuta? I'm in!
Laura Larmio, lipunmyyntikoordinaattori
SISTERSIN VELJEKSET
"We're the Sisters brothers. S-I-S-T-E-R-S, like sisters."
Toinen on juoppo pelle ja toinen viikkaa shaalia viereensä joka ilta. Molempia tekee mieli halata.
Kuka pelkää maskuliinista lännenelokuvaa? SISTERSIN VELJESTEN jälkeen ei enää kukaan. Tämä koskettaa ja viikkojenkin jälkeen naurattaa. Kultakuumetta, pyssyjä, viipyileviä katseita, verilöylyjä, hämähäkki, soittorasia – ja äitikompleksi. Omia sisaruksia tulee ikävä ja eräille rakastavaisille olisi toivonut onnellista loppua. Ja hands down, elokuvassa parasta on Joaquin Phoenix, jonka Charlie Sisters ei jätä rauhaan.
Elisa Kääriäinen, festivaaliassistentti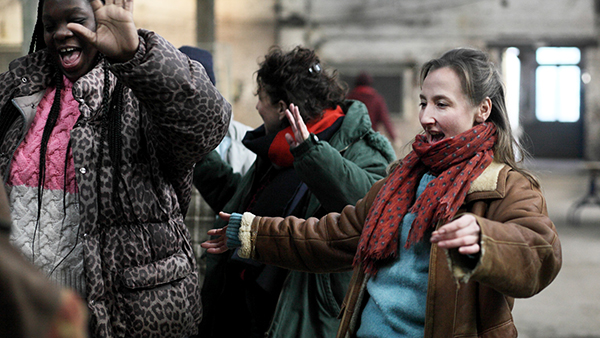 INVISIBLES
Harvoin sosiaalisiin ongelmiin pureutuvasta elokuvasta poistuu hymy huulillaan, mutta INVISIBLES onnistuu sekä liikuttamaan että naurattamaan.
Asunnottomuuden kokeneet naiset esittävät itseään ja Louis-Julien Petit ohjaa heitä sydämellisesti kunnioittaen. Asunnottomat naiset eivät hyväksy turvakodin sulkemista ja ryhtyvät byrokratiaan turhautuneiden "sosiaalitanttojen" kanssa kapinaan sydämettömiä leikkauksia vastaan – ja samalla auttavat toisiaan saamaan elämänsä raiteilleen. Sokerisia ryysyistä rikkauteen -tarinoita ei nähdä, vaan elokuvassa juhlitaan pieniäkin askeleita, kuten työpaikan tai vuokrakämpän saamista tai vaikka vain oman itsekunnioituksen kohentumista.
Pekka Lanerva, taiteellinen johtaja