With a curated variety of genres, this year's African Express selection celebrates the voices of the continent's filmmakers as they explore the diversity of Africanness.
The films in this selection delve into inter-generational African perspectives on freedom, migration, cultural conflict, and agency. Directors and producers from different parts of the continent deliver textured films that do the essential job of telling African and the diaspora's stories, which, like all universal stories, are not stagnant or static.
The notion of freedom and what it means for migrants, refugees, and prisoners is explored in films that follow journeys in search of "home" and better opportunities. BLACK GIRL is the story of a Senegalese nursery maid who goes to France with her white employers and starts to feel an overwhelming longing to return to Dakar. In France, her role changes to that of a housemaid and personal servant, resulting in daily petty requests and expectations that leave her feeling desperate. Released in 1966, the film by Ousmane Sembène shines a light on France's colonial past and the subsequent injustice and displacement of African people.
Tunisian director Kaouther Ben Hania's THE MAN WHO SOLD HIS SKIN and Egyptian director Ali El Arabi's CAPTAINS OF ZAATARI are both films about Syrian refugees' hope for a better future. The Man Who Sold His Skin, an Oscar nominated satire, intertwines an unexpected connection between the plight of international refugees, the exploitation within elitist art circles and the universal theme of self-loathing. The protagonist, Sam Ali, is a Syrian who has fled his country for Lebanon to escape the war. In order to travel to Europe and be reunited with the love of his life, he agrees to have his back tattooed by a controversial contemporary artist. In availing his body as a piece of art, Sam comes to realize the limitations of individual freedom. Hania was inspired by Belgian artist Wim Delvoy, who in 2008 similarly rendered a tattoo on Tim Steiner's back. The living art piece, known as Tim, is showcased three times a year and will be removed and framed upon his death.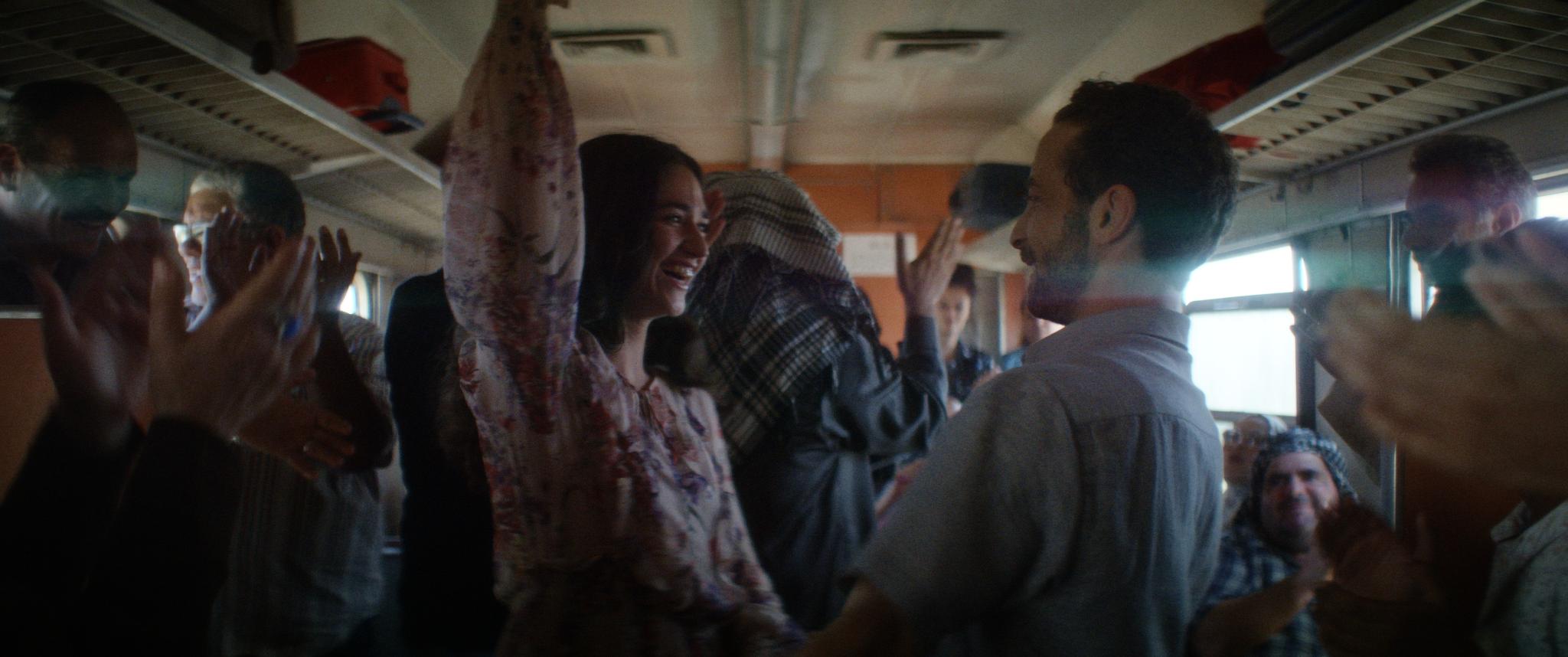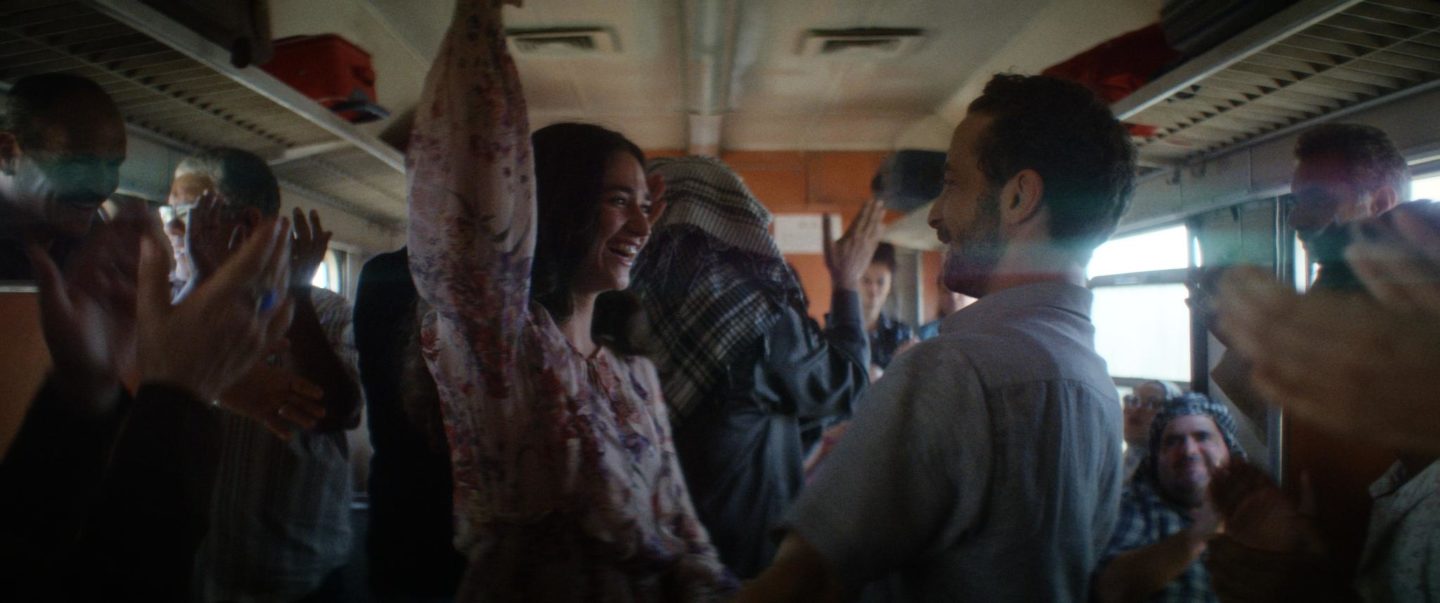 Egyptian director and journalist Ali El Arabi's Captains of Zaatari is a cinematic debut that tells the story of two teenage Syrian refugees and their hope for a better future on the soccer field. Based in Jordan's Zaatari, the world's largest refugee camp for Syrians, the documentary film examines the significance and promise that soccer symbolizes for young people around the globe. The film follows them as they get a chance to defy the odds by attending the Qatari Sports Academy in Doha and experience the luxury of world-class training facilities, hotels, and meeting star players.
Further exploring the concept of opportunity in migration, Ousamane Zoromé Samassékous' documentary THE LAST SHELTER tells the stories of some of the many migrants that cross the Sahara to temporarily stay at the Caritas Migrant House in Gao, Mali. Located on the southern edge of the Sahel desert, the house is a physical and mental haven for people traveling to find better opportunities in Europe, or returning back home after failed "big delusions abroad". The film uncovers individual migration stories of people that dream of a better future whilst illustrating the collective hardship of exile and the conflict of whether to continue on the journey or turn back home.
NIGHT OF THE KINGS by writer-director Philippe Lacôte stands out in the selection as it shows the power of West African storytelling rooted in the tradition of magical realism, memory and imagination. When a young man is sent to "La Maca," a prison in the middle of the Ivorian forest ruled by its inmates, a theatrical thriller infused with fantastical storytelling unfolds. The ruler of the Maca is an inmate named Blackbeard, who's imminent death and the rising of the red moon has prompted him to instruct the young man, who he names Roman, to distract the other prisoners by telling them a story. "Roman" decides to tell a story about the well-known "Zama-king" but soon realises his and the prison ruler's fate if he does not continue telling the story until dawn. Surrounded by energetic, heckling prisoners, the film uses flashbacks and traditional Ivorian storytelling to bring his story to life.
Sexuality, juxtaposed realities, and the limits of agency have been of recurring contention across the African continent for many generations. Several films in the selection scrutinize individuals' desires against conflicting cultural and dogmatic expectations.
Yussef Chahine's 1958 classic film, CAIRO STATION, is set in postcolonial Cairo and uncovers a juxtaposed city that deals with the conflicts of modernity and a conversative past. Set entirely in Cairo's Central Station, themes of toxic masculinity and involuntary celibacy are probed when a socially awkward, disabled homeless man starts to express his erotic complusions. Concurrently, the film parades an array of non-conformist characters including an all-female band, union mobilizers, protofeminist demonstrators and a female dancer, that all leave religious traditionalists feeling outraged.
Several films in the selection scrutinize individuals' desires against conflicting cultural and dogmatic expectations.
The theme of sexuality is further explored in Seville European Film Festival 2020 Best Film winner, HONEY CIGAR (Cigar au miel) – a sensual tale by Kamir Aïnouz that follows Selma, a young French-Algerian woman, and her navigation towards owning her sexuality against the backdrop of peer pressure and heritage. Selma's vulnerability and search for liberation comes alive when she falls for her business school classmate, Julien, whilst her parents start discussing her more traditionally acceptable marriage prospects. This film touches on the experience of multi-generational Algerian women and how they find their own power in the face of oppression.
The theatrical film, NARCISSUS, by Sonia Chamkhi adds to the repertoire of films exploring the limits of agency. It tells the story of comedian, Hind, her bisexual brother Mehdi, and the oppression they've experienced at the hands of their older brother's religious fundamentalism. Mehdi deals with the conflict of love and society's expectations whilst Hind works towards confronting her past and releasing herself of the resentment and frustration she harbors.
A more lighthearted family drama by Laila Marrakchi adds a more humorous touch to the selection. In ROCK THE CASBAH, three sisters and their mother are brought together in Morocco after the death of their father in a lighthearted family drama. The sisters' contrasting lives shines light on upper-class women's battle between traditional Muslim values and Western influences. The family needs to come together to face the realities of paternalistic culture whilst dealing with their late father's estate.
A similar collision of wants and expectations exists in SOUD, a Cannes 2020 selected film by Ayten Amin. A teenager's life in conversative Egypt and the pressures she faces with the allure of social media and conflicting traditional religious censorship. Soud's story is one of a double life and how she has to adapt her behaviour to meet societal expectations of a young woman of her social class in Zagazig, a city north of Cairo. The film draws a complex picture of modern day Egypt that is both loving and critical – the juxtaposition of that which is forbidden by religion being easily available virtually.
Finally, SOFTIE by Sam Soko, a documentary film about Boniface "Softie" Mwangi, tackles the topic of corruption in politics and individuals' agency head on. The Sundance Film Festival 2020 and Durban International Film Festival 2020 winner follows Softie as he runs for office, desperate for reform of Kenya's democratic voter process. The activist and photographer stands against corruption in politics and the legacy of voter buying and tribalism in his home country. The film follows his decade-long advocacy work and the challenges that he and his family face in his idealistic approach to challenge the political system.
The African Express selection beautifully captures stories about inter-generational expectations and the roles of individuals in families, society, and politics. Charged with socio-political commentary the films remind us of how dreams and aspirations connect us to our heritage, futures and each other.
Text: Joolokeni Leskelä
Joolokeni Leskelä is a Finnish-Namibian film enthusiast, marketing/communications professional and Think Africa volunteer.