This year's Finnish Film Affair Lineup consists of 20 projects, made up of 11 fiction films and 9 documentaries. The Lineup projects are completed Finnish films that have the most international potential.
Aalto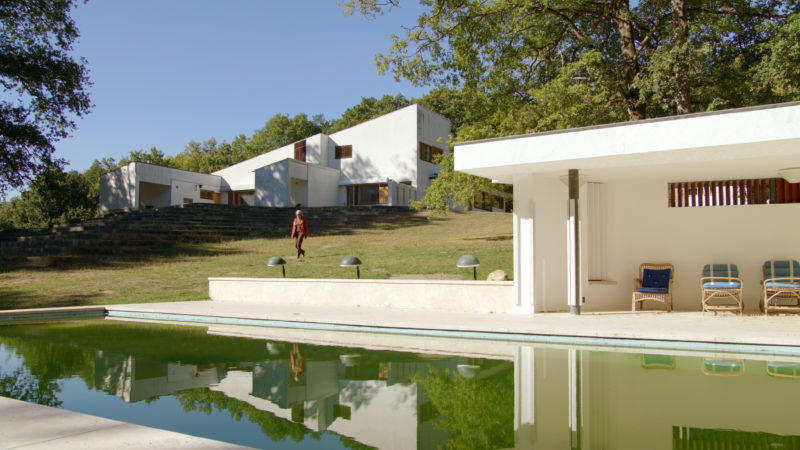 Aalto is a documentary film journey into the life of Alvar Aalto, one of the greatest modern architects. This film shares the intimate love story of Alvar and his architect wife Aino, and takes the viewer on a cinematic tour of their creative processes and iconic buildings all over the world. We visit their most beautiful buildings in Finland, their library in Russia, a student dormitory at MIT, an art collector´s private house near Paris – and many other unique places. We learn about the colourful history of modernism and meet the Rockefellers, Le Corbusier and László Moholy-Nagy along the way. This charming documentary combines entertainment, knowledge, contemporary film material and rare unforeseen archives. The film is research-based, and narrated by eyewitnesses and top researchers from around the world.
Anerca, Breath of Life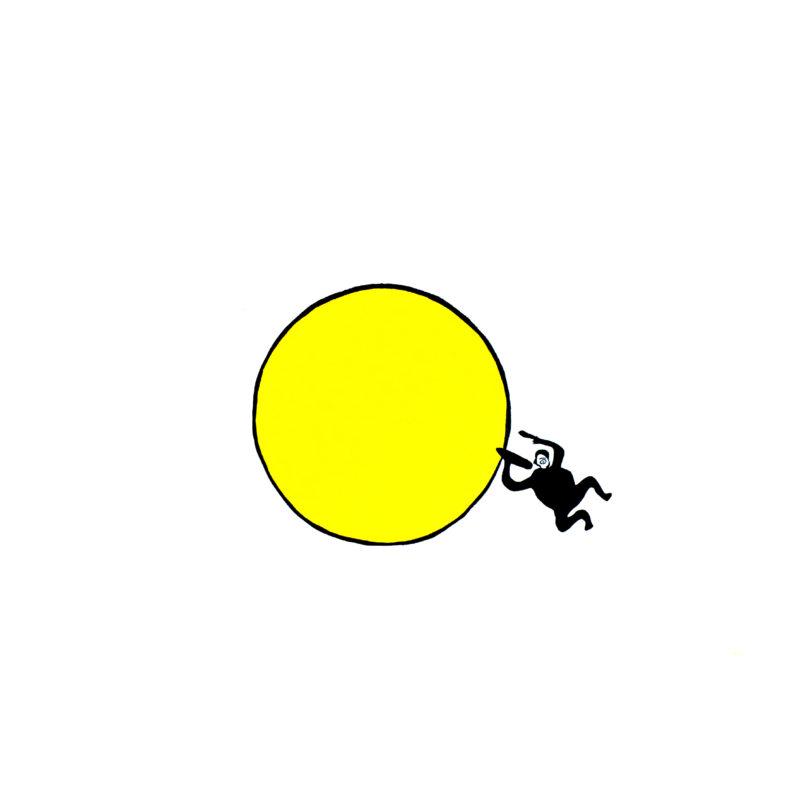 Anerca is from the Inuit language and means the soul, the breath of life. The plan is to produce a narrative film about the people living in the arctic, their world and its situation as it is right now. The film progresses through the power of music, dance, performance and a depiction of everyday life. Through maintaining a daily subsistence, ordinary life is the source for music and other kinds of self-expression. It is life itself breathing. The cultures depicted in the film are the Chukchi, Alaskan and Canadian Inuit, the Sayisi Dene people of Canada, Greenlanders, Sámi, Nenets, Selkups and Nganasans.
Conductivity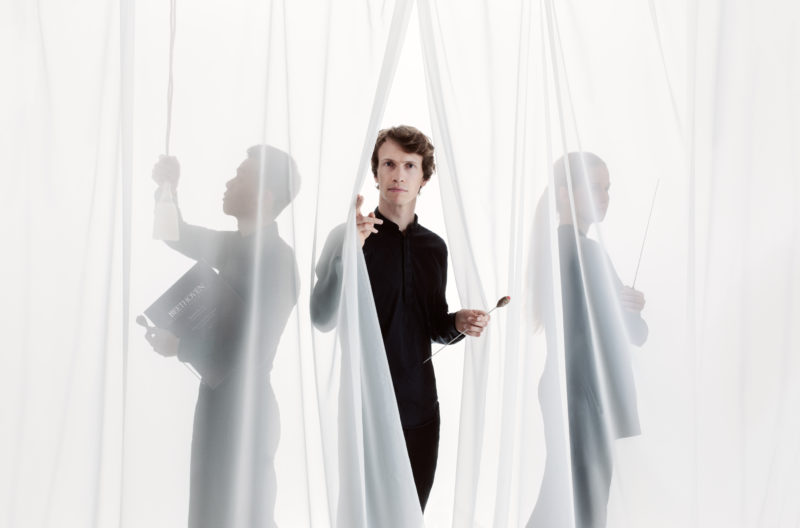 Conductivity is a film about creative leadership told through the story of three young conductors at the prestigious Sibelius Academy in Helsinki, Finland; I-Han Fu (Taiwan), Emilia Hoving (Finland) and James Kahane (France). When stepping onto the podium, they are put under a magnifying glass. Conductor training, in essence, is leadership training. The film gives a unique viewpoint to follow the students, as this is the first film about conductor training at the Sibelius Academy.
Eden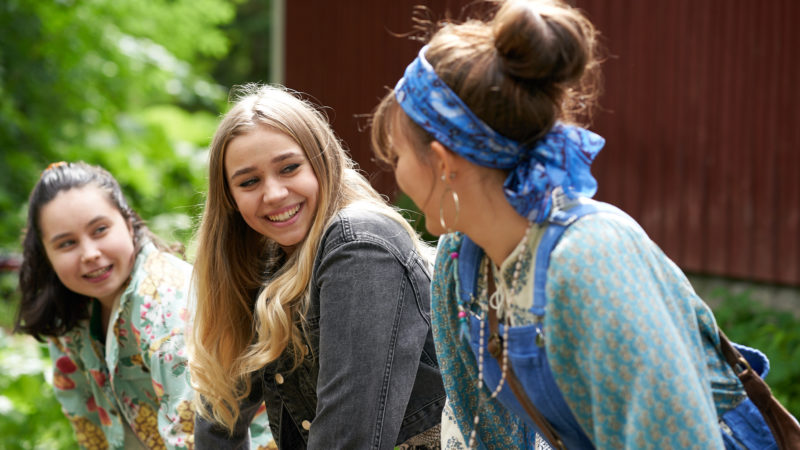 Eden is a coming-of-age film about a Protestant Confirmation camp on a summer's week, set in the archipelago of Helsinki. The story is told through the eyes of four central characters. Aliisa is a 15-year-old intellectually confident non-believer who loses her critical attitude when she falls in love and starts making friends. Jenna, 15, is a queen bee who is certain that the camp will become her kingdom but is thrown into an existential crisis instead. Panu is a 15-year-old scared bird but during the camp, he is forced to open up. The experience of these teenagers is affected by Tiina, 25, a young and eager priest. Tiina is irritated by the mild and liberal attitudes of the other counselors, and she decides to revamp the camp towards religious ecstasy.
Forest Giant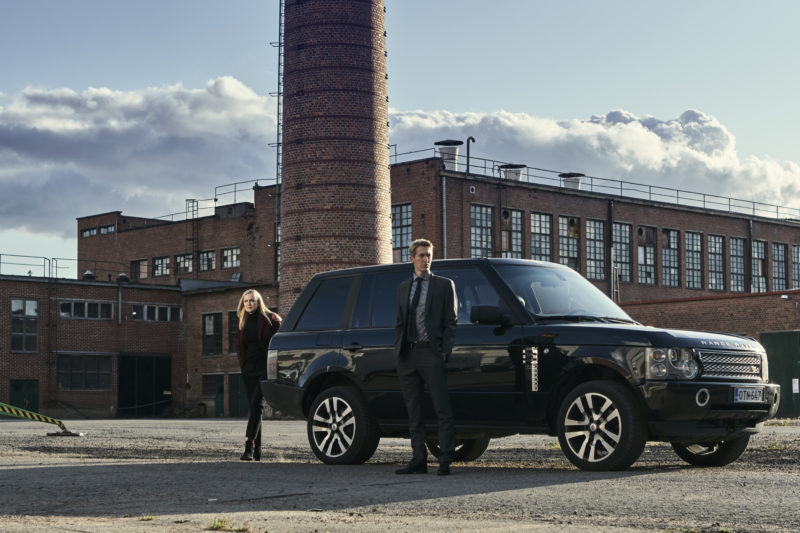 With a promotion on his mind, Pasi takes on the task of making the plywood factory more efficient in his hometown. Things get complicated when Pasi (Jussi Vatanen) meets his childhood friend Janne (Hannes Suominen) at the factory. Before the fate of the factory is known, we listen to metal, concentrate on politics, weigh friendships and face the past. All the while, Pasi starts a family with Linda (Sara Soulié). Forest Giant is based on Miika Nousiainen's successful novel of the same name (Metsäjätti).
Fucking with Nobody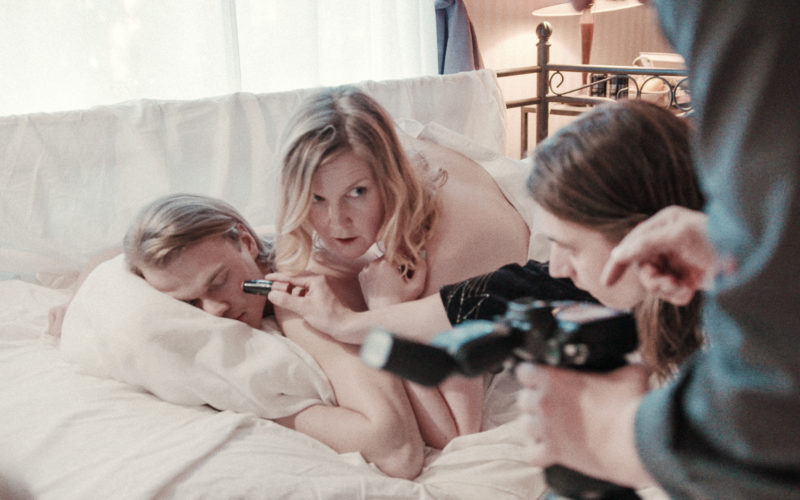 After losing an interesting film job to her nemesis Kristian, Hanna teams up with her sister and counterculture friends to create a parody romance on Instagram between herself and young actor Ekku. Hanna starts living a crowd-pleasing love story for the public, only to find herself tangled up in the unresolved past with her "you were never my boyfriend" friend Lasse, who also happens to be the real-life co-writer and cinematographer of Fucking with Nobody.
As the fake-romance starts affecting everyone involved, a hurricane of desires, fantasies, hurt and intimacy is set off. Fiction and auto-fiction crash and melt into each other, as writer-director Hannaleena Hauru plays the lead role of an ever-single film director "Hanna". The film is part of the Venice Biennale Cinema College.
Games People Play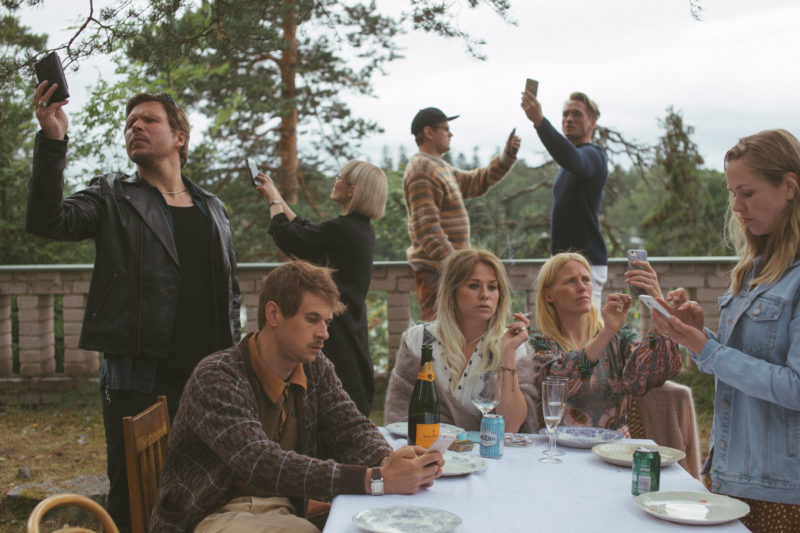 An old group of friends gather to celebrate Mitzi's surprise birthday party over a nostalgic weekend at an idyllic seaside villa – just like they used to as teenagers. Familiar surroundings and same old rituals shake the core of the group, making them forget their adulthood. Revelations, not meant to unsettle the balance, make them reassess their past as well as their present.
Helene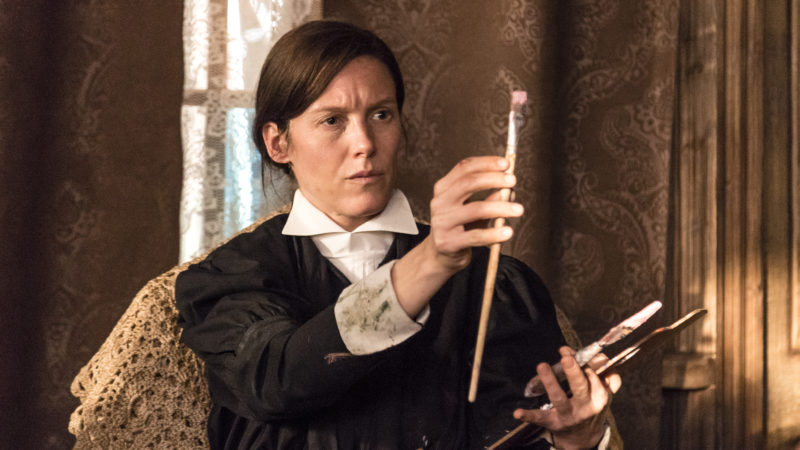 In 1913 Helene Schjerfbeck is a forgotten artist, painting only for passion, whilst living with her elderly mother in the Finnish countryside. One day, art dealer Mr. Sundman visits Helene and finds her 159 paintings stashed around the hut. He organises a huge successful solo exhibition, but the real excitement begins when Helene meets Mr. Einar Reuter. Einar, a forester and painter himself, is a passionate admirer of Helene's work. The two fall deeply in love despite him being 15 years younger, an act unheard of for a romance at the time. Then, out of nowhere, he proposes to another woman, 30 years younger than Helene! It takes an enormous emotional toll, and Helene is treated in the hospital for a broken heart, never to fully recover. Afterwards, she grows more independent and a stronger artist than ever before.
Kelet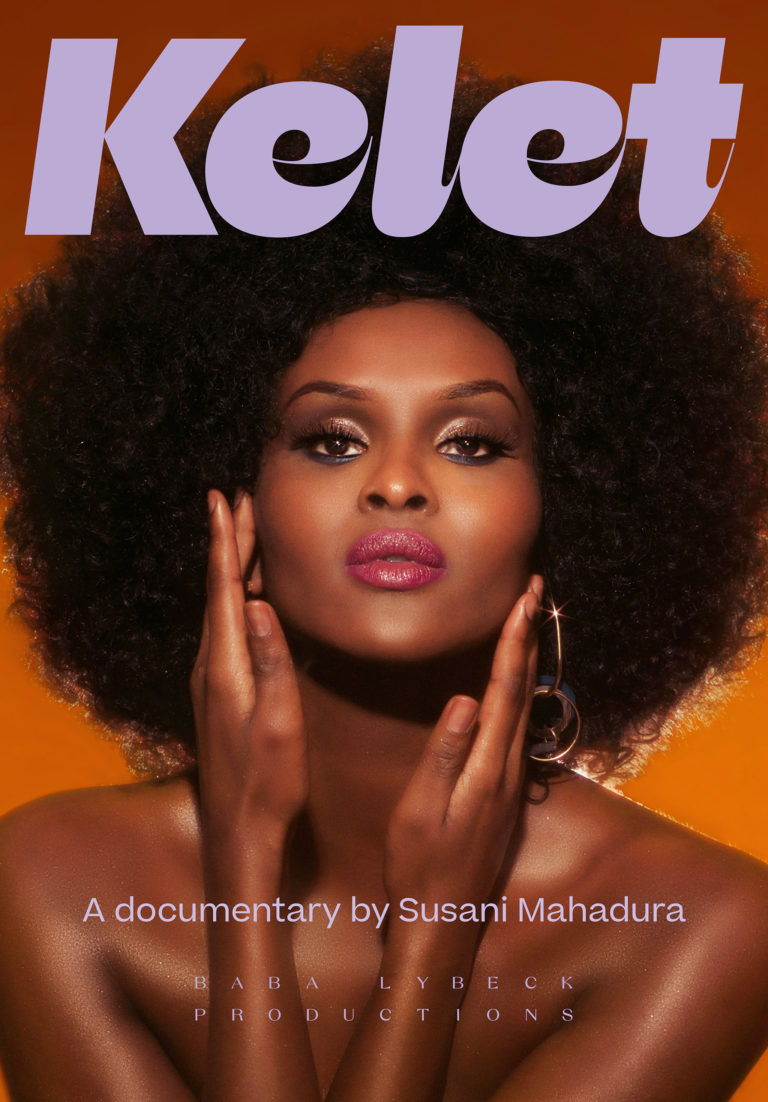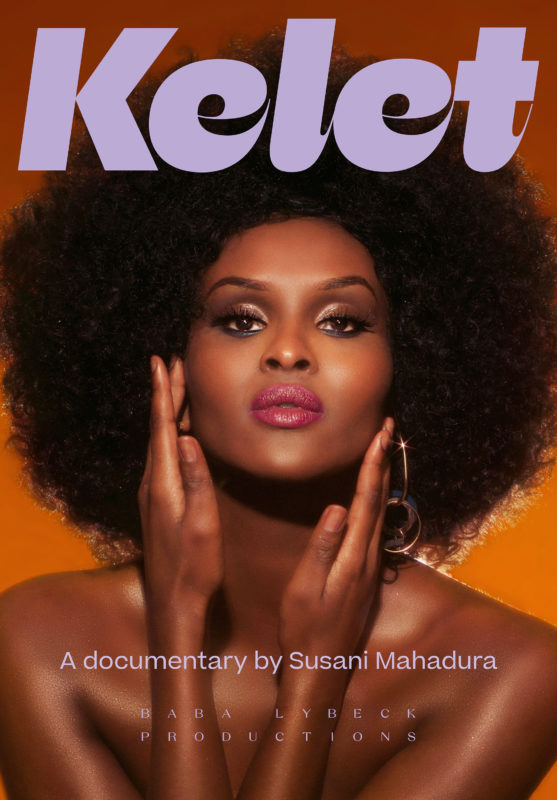 Kelet radiates like a star who was born to walk the runway. She is a young Somali trans woman who dreams of becoming a model. Leaving her family in Manchester to return to her childhood home in Finland, she draws on the support of her friends in the ballroom community to immerse herself in Helsinki's glamour. Watch this shy and courageous young woman build a new life for herself, face her fears and her past, and succeed in following her dreams. Kelet was filmed over two years between 2017 and 2019 and is the first Finnish film with a Black trans protagonist. Kelet premiered at DocPoint festival, Helsinki in January 2020 and won the audience award.
Ladies of Steel
Inkeri, 75, after hitting her husband on the head with a frying pan, flees with her two sisters Raili and Sylvi. The journey through Finland is filled with charming hitchhikers, memories, and sinful dancing. When Inkeri comes across her old university writings and finds Eino, a crush from her youth, she is reminded of her dreams that were later suppressed by a patriarchal marriage. Inkeri has to make the biggest choice concerning the rest of her life, a choice between happiness and convention.
Lady Time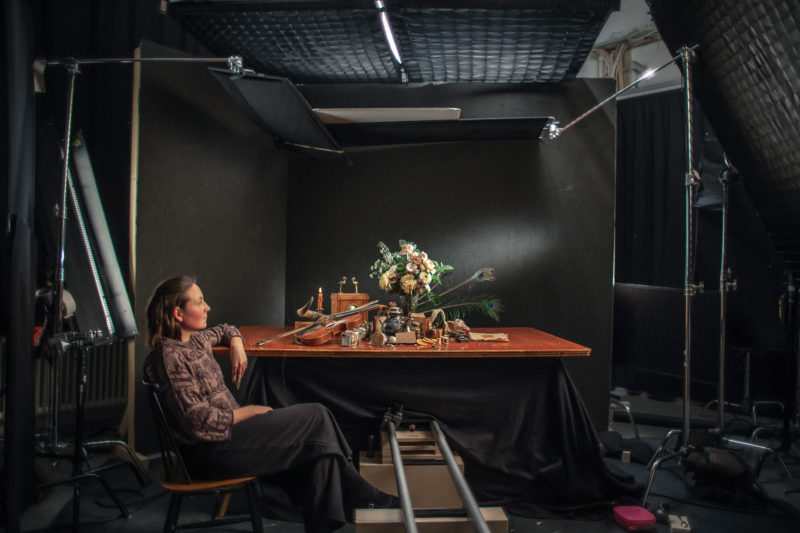 Lady Time is a documentary film in which filmmaker Elina Talvensaari gets to know the previous occupant of her new home. She was an old woman who died alone with no one left to remember her. Everything she owned from books to furniture remained in the apartment and passed on to Elina. What would happen if Elina was to throw everything away? Fear of oblivion drove Elina to find out who the woman was. The film explores what gives human life meaning, and what happens to that meaning after a person's death.
Life After Death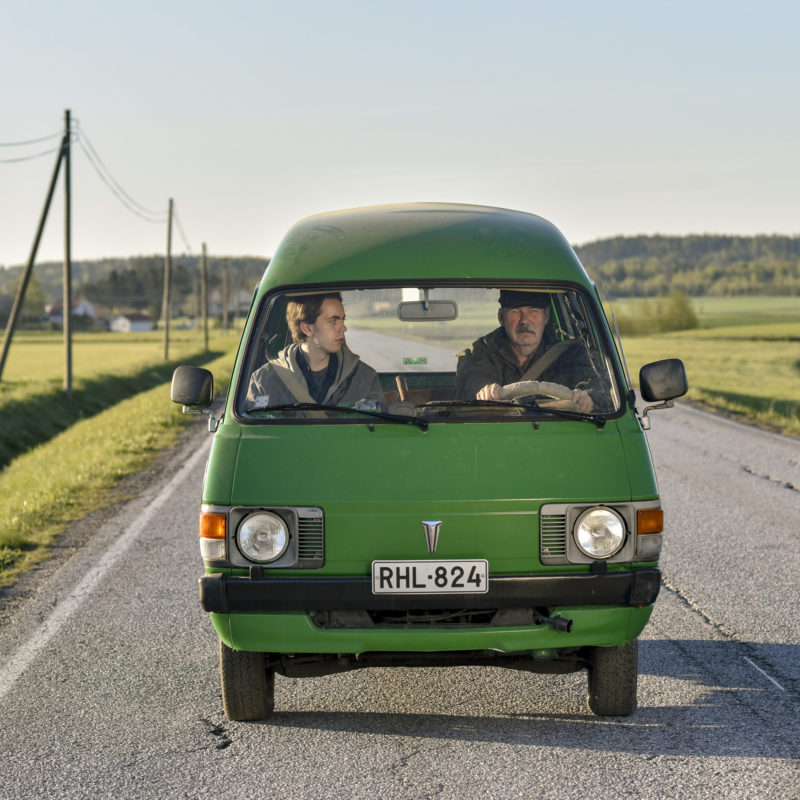 Nisse's wife Leila has just died, but he has mourned enough, just some practical arrangements left. Nisse decides it's going to be a small funeral, no fuss. Sons, mothers and friends are overrun by Nisse who demands that everyone leave him alone and stop the lamentation! So there he is, alone with what remains..the sorrow. Nisse finally understands that he's not the only one with the right to say goodbye.
Life After Death is a tragicomic film about an older man who manages to push the people around him away when he would need them the most. Despite the serious theme, the film has a comic tone. The characters' inability to understand each other is simultaneously deeply tragic and comedic. Life after death is the first autobiographical film by Klaus Härö, and at the same time his first comedy.
Lost Boys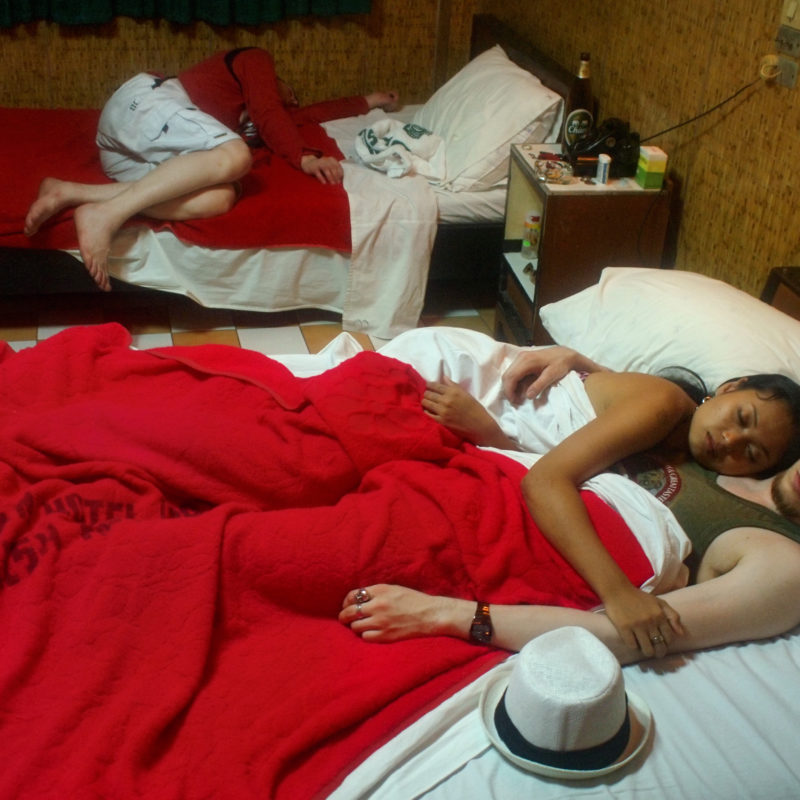 Lost Boys is a film about damnation – about three men defeated in the game of life, disappearing into the streets of Cambodia. Of the three, Jani is known as the main character of Reindeerspotting – Escape from Santaland (2010) and Joonas as its director. The main character of Lost Boys is Joonas himself.
Master Cheng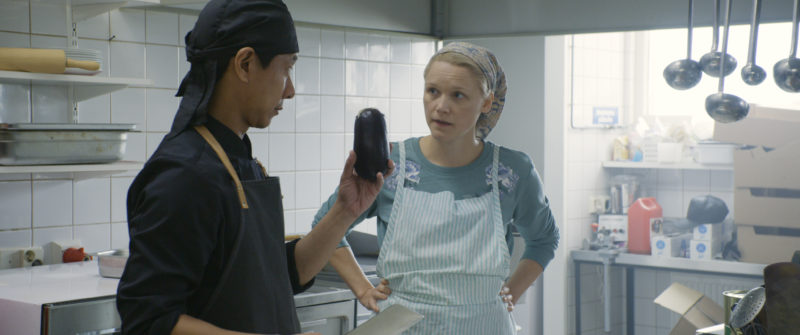 After the death of his wife, Cheng, a professional cook from China, travels with his young son halfway around the world to a tiny village in Finland to see his old Finnish friend, who he once met in Shanghai. It's the most remote place Cheng can imagine, with endless forests and thousands of lakes.
Nobody in the village seems to know his Finnish friend, but Cheng keeps looking for him and starts spending time helping a local cafe owner, Sirkka, by cooking Chinese food for her customers. The villagers don't easily accept strangers into their community, but Cheng's cooking opens doors, and soon he gains acceptance, friendship – and finally even love – within the community.
Ricky Rapper and the fake Vincent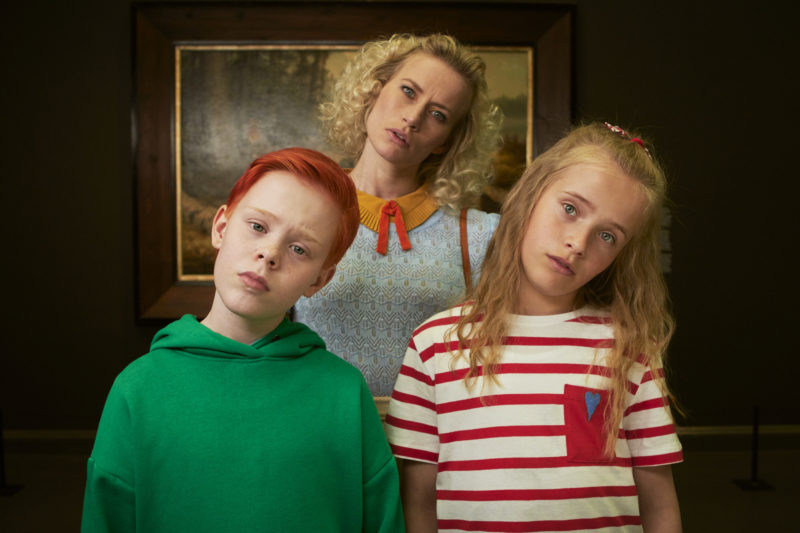 Serena Rapper receives a remarkable prophecy that there is a reborn genius in her family. After finding Ricky's drawing, she is sure Ricky is the reborn Vincent van Gogh, as Ricky uses colors wildly and has red hair. Aunt Fran is also excited about the idea, in the hopes of success. Serena decides to show Ricky's drawing to the director of the art museum, who unexpectedly offers to take Ricky to her home to study drawing. But when Ricky doesn't return from the museum director's house, Nelly and Lennart's doubts arise. At the same time, a strange coincidence emerges; a sketch of van Gogh's painting is found in Finland! An exciting series of events kicks off and takes Ricky, Nelly and Lennart to a villa, hosted by a mysterious couple. But why are Serena and Aunt Fran suspected of being art counterfeiters? Fortunately, the janitor of the museum, Herkules Poironen is an avid amateur detective and helps Ricky and Nelly solve the riddle.
Silicon Valley, Baby.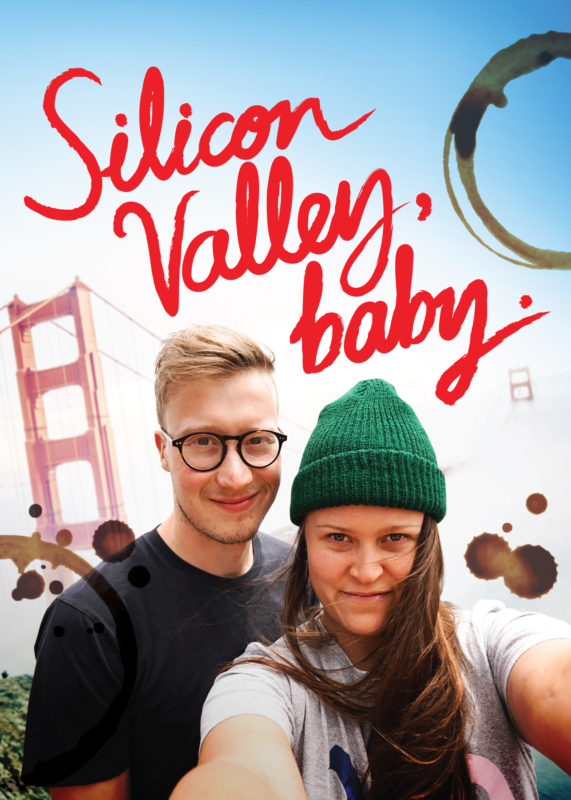 Erika and Kalle are a young couple in their late 20's who move to San Francisco where Kalle sets up an instant coffee startup. Erika films this journey in Silicon Valley, and quickly sees that time is money. Kalle's every minute is dedicated to work – at the factory, in meetings and at home. The couple's dreams of their new life together feel distant. As months pass, Kalle's startup becomes a success and raises 3,5M dollars, yet Kalle wonders why his dreams coming true feel empty. Erika follows worried from the side, sad from the loss of her own dreams along the way. Why do so many think that going after your startup dreams in Silicon Valley is worth sacrificing everything?
Själö – Island of Souls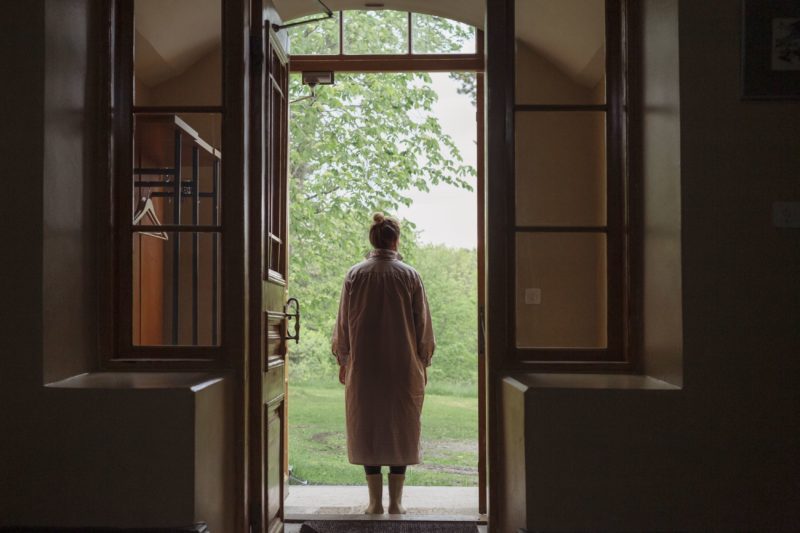 For centuries, a closed hospital served as the final destination for socially transgressive women at Själö, an isolated island in the Baltic Sea. The outcast women were detained there, to be observed, studied and measured – in much the same way as scientists today focus on the surrounding nature of the converted research center. While a young scientist is collecting samples on the island, the past emerges in the whispers of the unsent letters and empty rooms of the hospital. The space fills up with hidden memories as the invisible archives become alive. Whose stories are remembered and whose are forgotten?
Still into You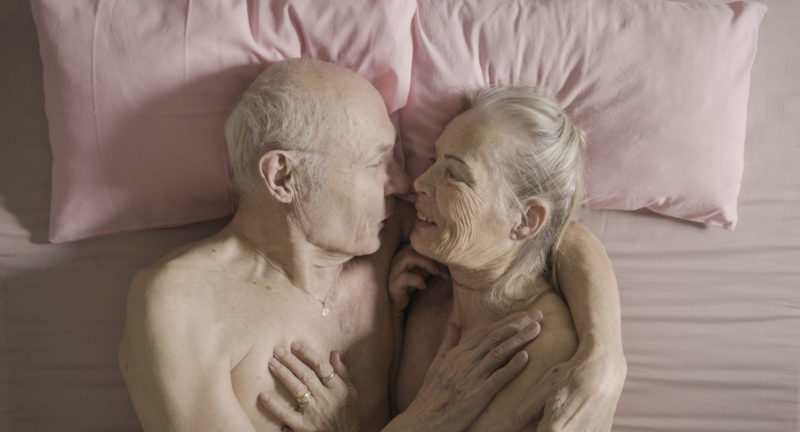 What happens to love when you get older? Still Into You paints a picture of mature love in its many forms. Six different love stories are tied together by songs and poems performed by a beloved Finnish actress. A newlywed couple share a fondness for karaoke, passion and felling trees. A widowed lady is rebuilding her life after her loss. A fun-loving woman is dating a man twenty years her junior and wonders whether to call it love. A male couple's long relationship has endured many hardships and is still going strong despite health problems. A legendary Finnish actress enjoys her freedom; keeps working, goes weightlifting and doesn't want a man to take care of. And a man takes his wife to a care home knowing that time is running out.
The Potato Venture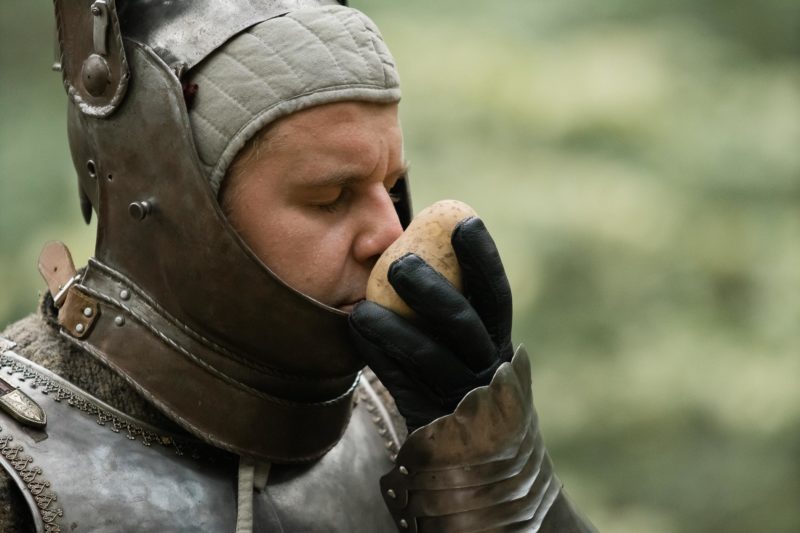 The Potato Venture is a comedy of an early start-up entrepreneur, who tries to import potatoes into Finland in the 17th century. The new class of bourgeoisie is emerging and shaking up the stagnant spirit of the era. But nobody believes in potatoes, and the Turnip-Sellers Guild decides to squash the disturbance caused by the young entrepreneurs. In the end, the bumpy road of potatoes grows into mythical proportions.
There Will Be Spring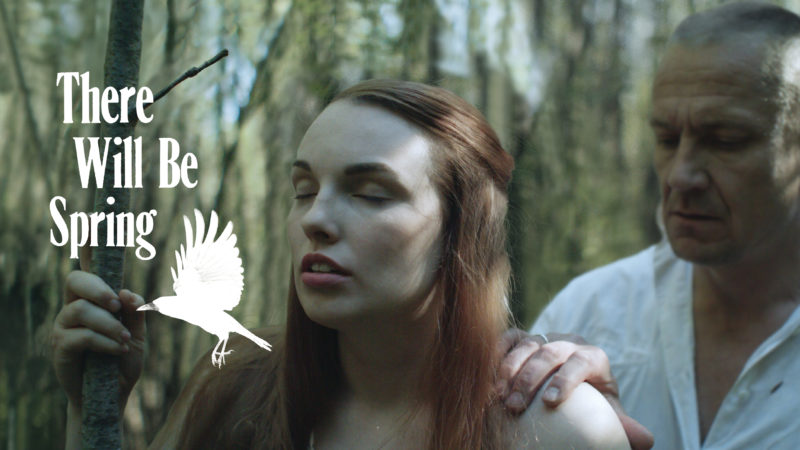 There Will Be Spring is a harrowing drama about war-broken people in 1940s Finland. Young Anni and her family flee their home as the Russian battlefront inches closer. Life in a new community is coloured by prejudice between the family and natives. Hatred doesn't stop Anni's sensual awakening and desire for a man disguised by her family. Secrets seem to be safe until spring is bursting out and a harmless hay robbery leads to consequences that couldn't be predicted.