This year's Finnish Film Affair Lineup consists of 21 projects, made up of 13 fiction films and 8 documentaries. The Lineup projects are completed Finnish films that have the most international potential, and are available for international attendees to watch on Festival Scope.
Bad Women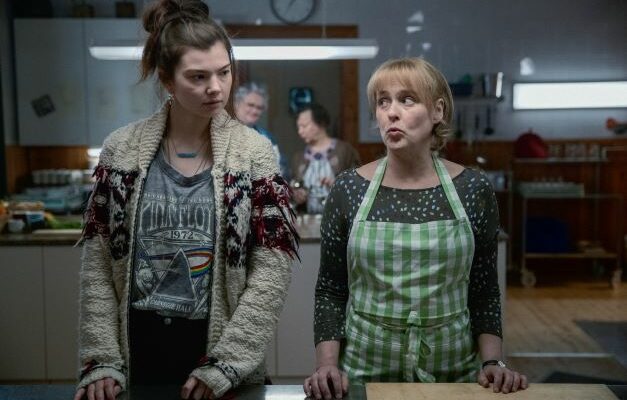 Bad Women is a comedy about a sleepy little village in Lapland where the peace and quiet are broken on a freezing cold night by a busload of Russian sex workers when their vehicle breaks down. The timing is the worst possible, as an important wedding is taking place in the village the next day. The clock is ticking, the car does not start, the wedding celebrations begin and the makings of a catastrophe are all there. 
 
Bad Women is a story about ordinary, courageous women and men in whom surprising encounters arouse strong emotions and dredge up long-standing attitudes. As the last notes of the wedding waltz fade, a slight shift has taken place in the stance of the whole village.
Bubble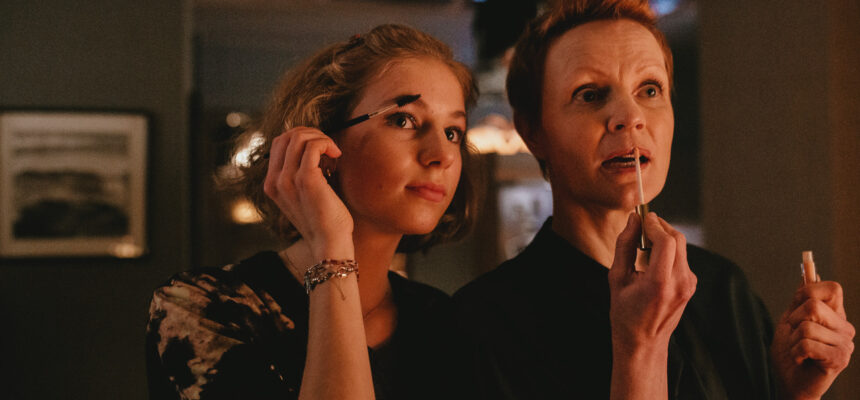 The story of 16-year-old small-town girl Evelina, whose world collapses when she finds out her mother is having an affair with a woman. Like all teens, Eveliina thinks liberally, and wants her own freedom of thought and action – but that thinking does not really extend to her own parents. She tries to stop her mother's affair at all costs and get her parents to fall in love again, with both dramatic and comedic consequences.
Detective Agency Henkka & Kivimutka
Ten-year-old Henkka Virtanen stumbles upon a piece of evidence of a possible murder on his way to school. With the help of his friend J.K. Kivimutka, they decide to find out what has happened, as solving crimes is the mission of their detective agency. When it comes to light that the mailboxes in the area have disappeared the previous night, the detective agents have not one, but two crimes to solve. The adventure begins, in which the boys have to face their own fears.
Fragments of Humanity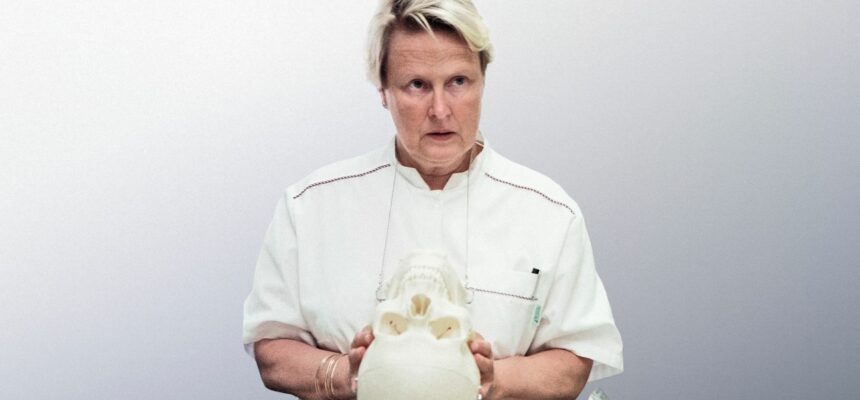 Fragments of humanity is a documentary film portraying the many faces of truth. A team of Finnish forensic experts arrive in Kosovo to investigate alleged war crimes, however, they soon realise that there are cases that have deliberately been unexamined.
In this situation the leader of the team, Helena Ranta wants to find ways to search for and measure the truth. The events culminate in January 1999, when 45 bodies are found in the village of Račak. The international community and the local government have completely contradictory views on the circumstances of the killings. The attention is directed to Helena Ranta and her investigations.
Today, 20 years later, there are still two contradictory versions of the wartime events, one in Serbia and, the other in Kosovo.
Golden Land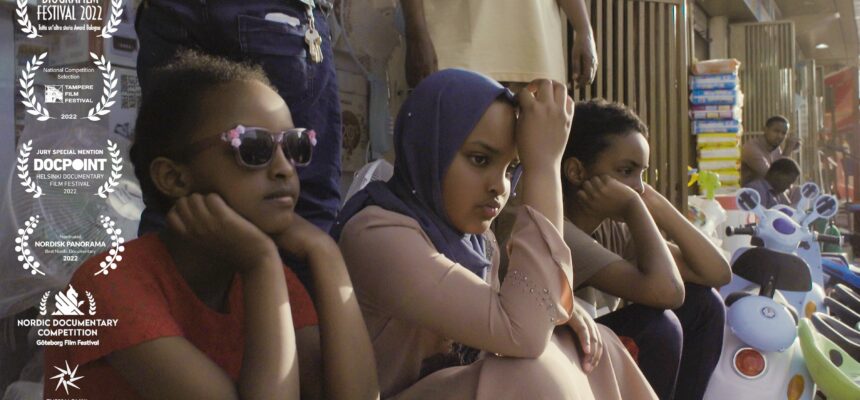 When Mustafe discovers his ancestors' land in the horn of Africa is full of copper and gold, he decides to leave behind the life he has led in Finland since 1994. Successfully opening a gold mine in his native Somaliland would secure a solid future for his wife and four children, whilst also enabling him to rebuild the war-ridden country he had to flee 25 years ago. But swapping the safest country in the world for a self-declared state in East Africa comes with a culture shock, especially to Mustafe's children. As it turns out, opening a mine in an area still plagued by clan tensions proves more complicated than Mustafe had initially anticipated. Soon it becomes clear that the treasure hunt is actually about something much deeper than finding material riches.
Heartbeast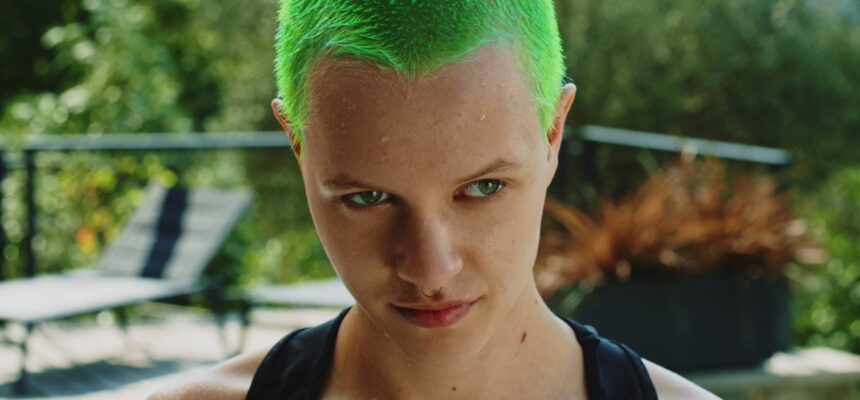 Elina, an aspiring young rapper, moves to the South of France along with her mother and falls for her new step-sister, mesmerising ballerina, Sofia. But when Elina realises Sofia just plays with her, Elina's love turns into obsession – with toxic consequences. 
Herman the Circus Clown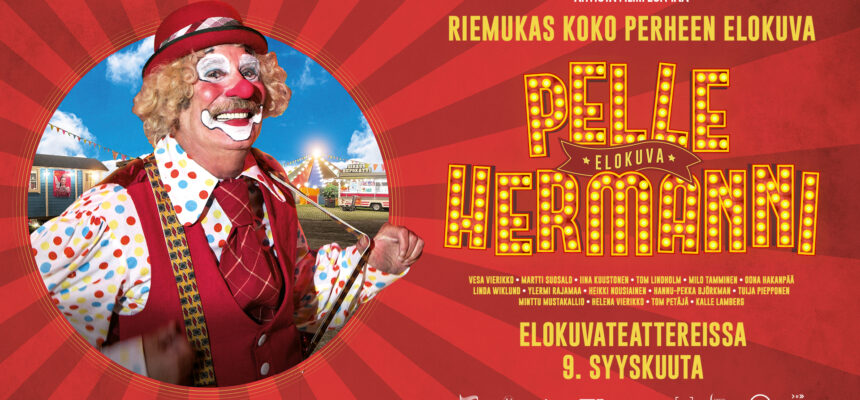 The legendary character, Herman the Circus Clown is Finland's most beloved TV character of all time, and for many generations. Herman brings his adventures to the big screen in a hilarious film suited for the whole family.
 
Herman decides to go look for his father, whom he has not seen since he left to become a globetrotter. Roni, the ten-year-old son of Max the Magician, starts following Herman in secret. This is the beginning of an exhilarating adventure full of magic, goofy plot twists, and colourful circus life. This fascinating and mysterious circus world tickles the imagination and makes you laugh.
 
Herman the Circus Clown is an entertaining film, with the most popular and respected actors in Finland. It is the beginning of a whole new family film franchise on the big screen.
Just Animals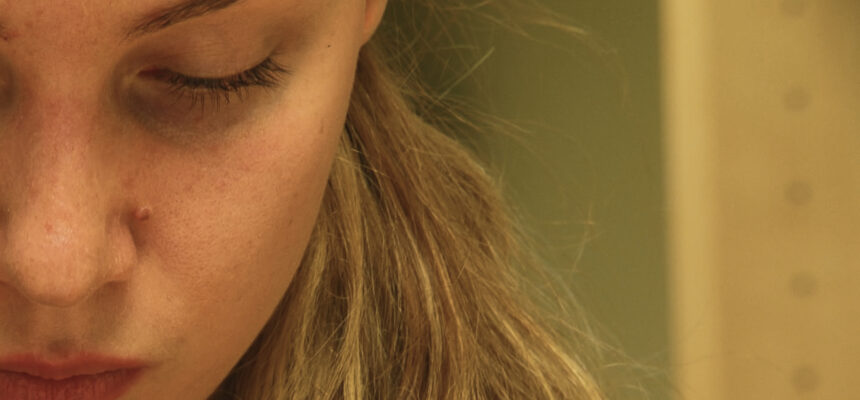 More than ten years ago Saila confessed openly that she was part of the activist group that secretly filmed hundreds of animal farms. Saila's sister Mai has chosen a different path, a political one, and Saila fears her biggest activist idol might become part of the machinery they have been fighting against. Saila spent three years of her youth in a legal battle where the prosecutor sought a jail sentence and the farmers wanted extreme compensation. The leading activist, Kristo, saw Saila as the next hope for the movement. However, Saila does not know how to prove and convince people of the suffering of animals anymore. 
Karaoke Paradise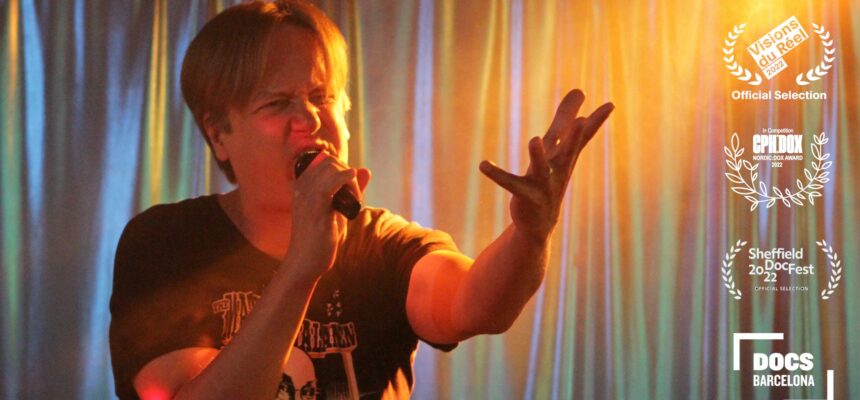 Evi, Finland's most experienced karaoke hostess, is like an angel. Night after night she packs her karaoke equipment and drives hundreds of kilometres through the northern landscapes of Finland. On her way, she meets people who grab the microphone and sing about their love and loss.
When Toni, the shyest guy in the world, sings, he catches everyone's eyes and becomes free. Kari searches for love and sings about it in his own karaoke car repair shop. Elina can hardly walk because of Parkinson's, but punk songs make her soul fly. Laura sings because talking is too painful. 
Karaoke Paradise is a story about how Finns have found a unique and empowering way out of dark winters and the threat of loneliness. Karaoke is the best thing that ever happened to Finland!
MC Helper beKINGs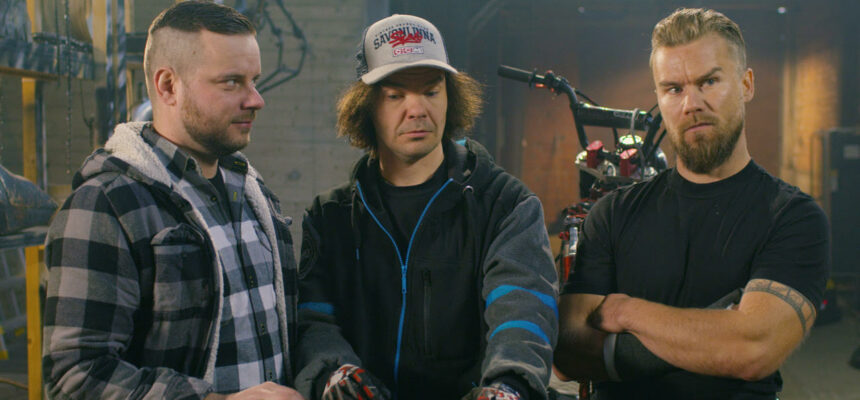 Moped driver Räkä delivers pizzas and spends his free time with mopeds. Räkä and his future best friend Liima find each other at a moped meeting. In their eyes, the number one spot in the Harju Race starts to seem possible. Moped club MC Helper is born.
Räkä screws up a pizza job and gets fired. He starts to train with Liima for the Harju Race. MC Helper's success in the moped race would require the best moped ever and a tank full of 95.
When Räkä, Liima and the newest addition to the group, Köntsä, get entangled in the business of the bigger moped club, MC Mustakäsi, the plans get sidetracked. MC Mustakäsi's boss and best driver, Spägä, is driving hard and beautiful Herkku, who is pushing her own agenda, making the atmosphere even tighter. Mayhem is ready. Who will win the Harju Race?
My Sailor, My Love
My Sailor, My Love is a heart-warming drama on timeless love and forgiveness.
Howard, a retired sailor and widower, lives in a house by the sea. His adult daughter Grace hires a carer for her father, a lady in her mature years, Annie. Recluse and stubborn, Howard rejects Annie's company, but eventually opens his heart and gives his final love a chance.
Grace has her own crisis to unravel and finds her father's romance difficult. Her father's new love reminds her of the affection she missed as a child and now again as an adult.
Annie must face the complex father-daughter relationship, while Howard and Grace must realise their own imperfections.
Northern Quality
A Finnish farming family struggles to make ends meet. With the promise of an end to their financial strife, they switch crops to a field of cannabis. But their problems have only begun.
On Thin Ice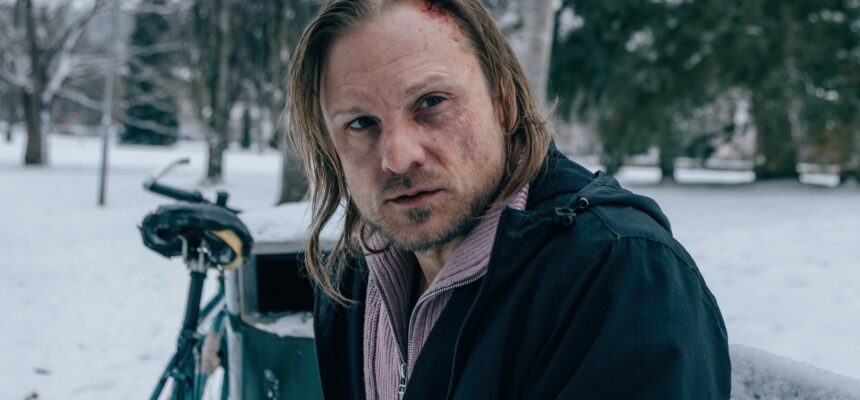 On Thin Ice follows ice hockey player Marko Jantunen's fictitious tale of survival. The film begins in 2015 in the city of Lahti at the point where the homeless Marko has just hit rock bottom. Debt collectors come to get their drug money, and Marko is given 24 hours to pay his debt. This starts a drug-fuelled race against the clock. A manic pace, fear of the lurking killers, paranoia, and self-hatred about old injustices eventually lead to a traffic accident. Marko has no strength left to run. The pace slows down and he is on the verge of giving up.
Power of the People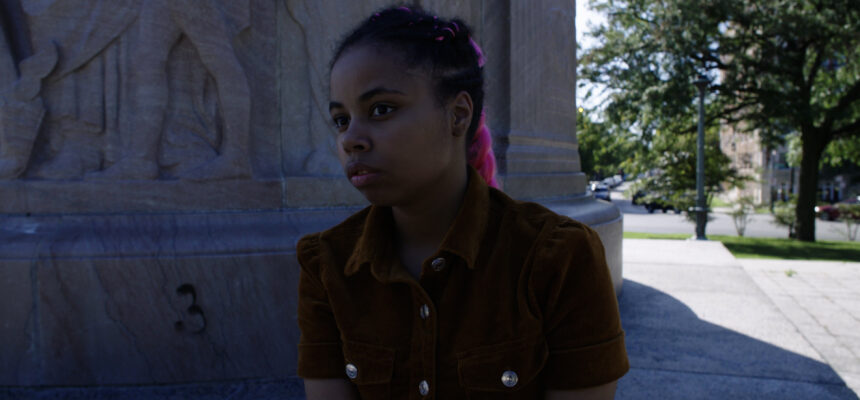 The film follows Finnish Laura Eklund Nhaga's journey as she tells her thoughts about living as a racialized person in Finland. It shows her travels to the USA to meet Heather Booth, from Midwest Academy, to learn about organising and how to bring those teachings into action. 
Power of the People is a documentary film about personal impact, finding your own voice, and learning how to effectively work for change.
Ruthless Times – Songs of Care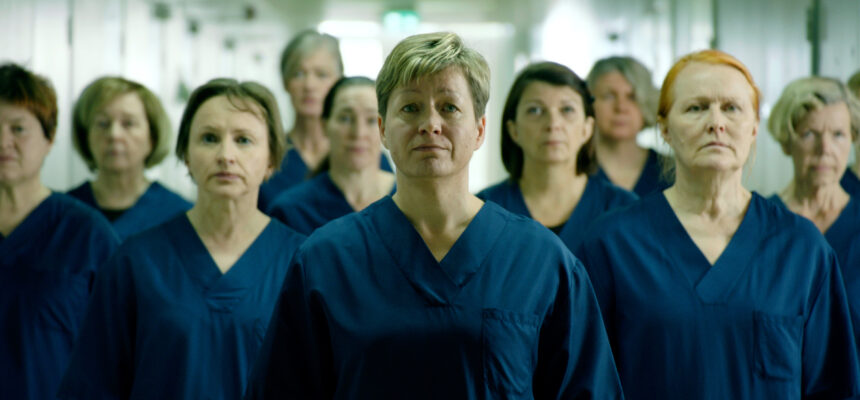 Ruthless Times – Songs of Care is a documentary film with eerie, choral scenes capturing the crisis in the Finnish elderly care sector. The film portrays the unravelling of the ethos behind caring for the elderly citizens of a Nordic welfare society.
The main protagonist Tiina, was one of the first to bring up the malpractices in elderly care. The film unravels the experiences of retirees witnessing the privatization of their care services in a small municipality. The challenges caused by the growing elderly population are being solved with robots and remote-care call centres.
The care workers' anonymous testimonies are composed into choral songs. Retirees sing impudent songs playing with the economic jargon which has penetrated every aspect of our life. What cannot be talked about, has to be sung!
Shepherds of the Earth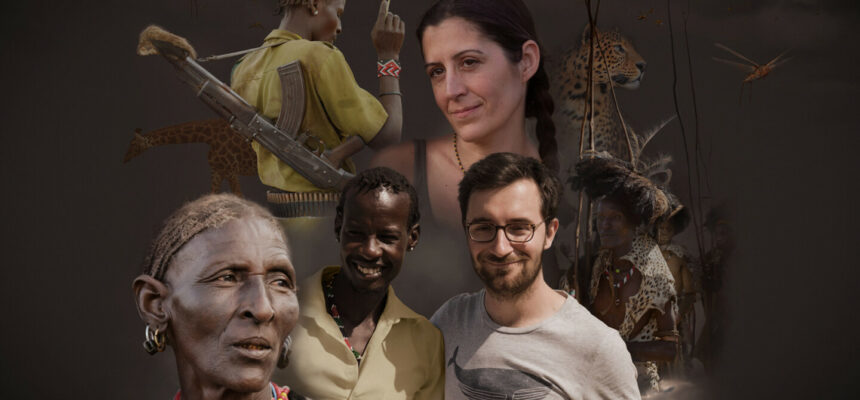 Researchers collect ancient animal stories of the indigenous tribe in Turkana – the Cradle of Humankind. To their disturbance, they find out that the relationship between the indigenous tribe and nature is far from harmonious. "Who are we to say what's right or wrong?".
The Grump: In Search of an Escort
The Grump's everyday life in the deepest of Finland rolls forward according to old routines. He's busy working on his farm, but memories of his big brother Tarmo are bothering him. Tarmo moved to Germany decades ago, and the brothers haven't been in touch, even though they were best friends when they were children.
 
One day the Grump crashes his beloved Escort, and the car is taken to the junkyard. But the Grump is particular when it comes to cars; any old car won't do. The nearest 1972 Escort is found in Germany. The Grump withdraws a suitcase full of money at the local bank and heads to Helsinki Airport in his tractor.
 
The hardships start immediately. The Grump is robbed and wakes up in a hospital with Tarmo by his bed. The brothers, who later prove to be the total opposites of one another, go looking for an Escort together and end up getting to know each other again in the process. They both have experienced losses in life, and now they don't want to lose each other again. How far are they ready to go to achieve the thing that makes life worth living?
The Mushroom Trip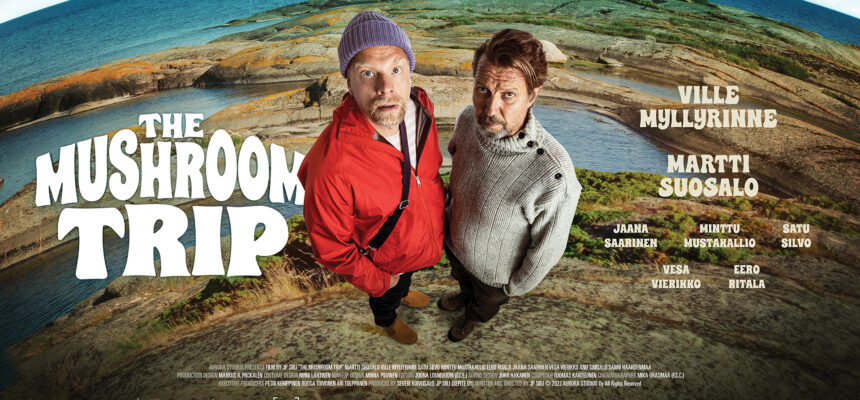 PJ is a screenwriter. Jami, a car dealer, is PJ:s best friend. Both of them feel like they've been stuck and stagnant for too long, and they decide to finally do something about it. PJ and Jami rent a cabin in the beautiful archipelago, not only for them to relax and reload but to try something new — blow their minds with magic mushrooms. After several encounters, the two-man getaway starts to fall apart, turning their plans on their heads.
Full of absurd twists and turns, The Mushroom Trip is a story about friendship and hope that even the middle-aged can change. The trip takes place in the most magnificent Finnish archipelago.
The Other Voice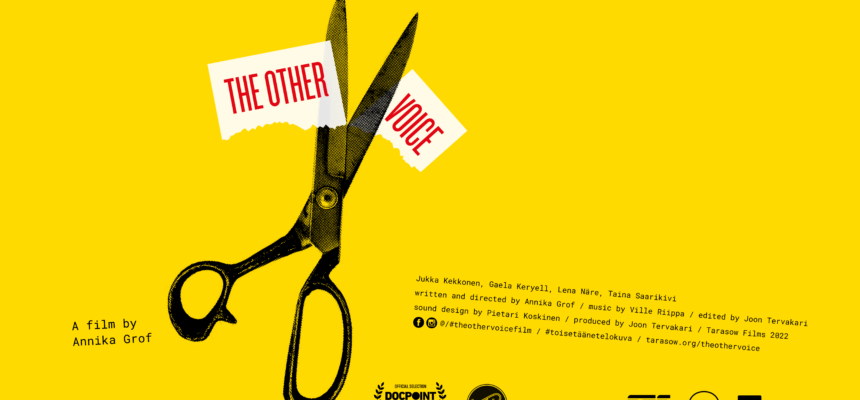 It is parliamentary election, spring 2019. Jukka, a professor from the University of Helsinki and a first-time candidate, is walking to the kick-off event and is determined to change the lousy University Act. At the same time, education and science professionals, Gaela, Lena and Taina, go through their own battle to be able to teach and research – struggling with law cases, layoffs, lack of resources, and dysfunctional structures. However, the biggest resistance is the Finnish anti-education and anti-science government, which changes every four years.
The Other Voice is an edgy and popping collage film about four academics and one cinematographer. It reflects the tragic situation of the university in regard to the recent national political twists and turns revealing the flaws of Finnish democracy.
The Twin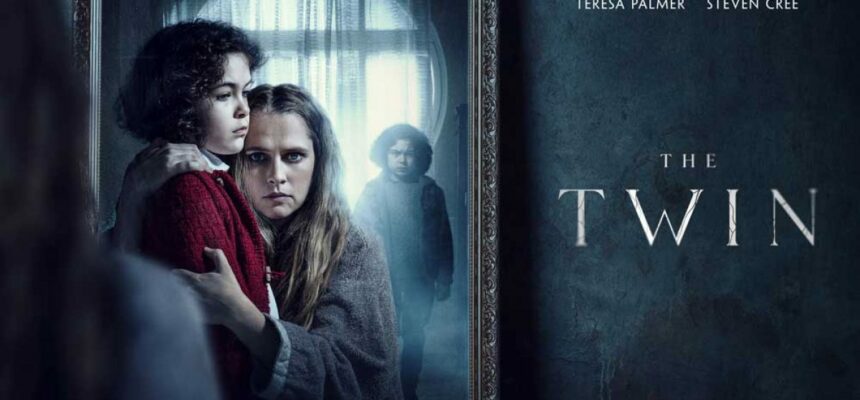 After a tragic accident, Rachel and her husband Anthony decide to move to the other side of the world to focus on their surviving twin son, Elliot, but life in the Scandinavian countryside turns into a desperate battle for the very soul of their son.
The Yellow Sulfur Sky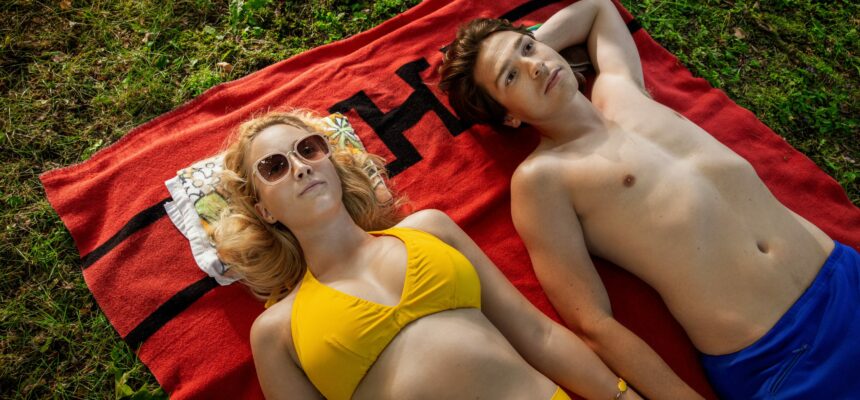 The film is a story about love and friendship, class distinction, and our times. The main character of the film, the author Frej, is both a lover and friend, as well as an eyewitness and foe – all rolled into one. In the upper-class girl Stella Rabell, Frej finds a true soulmate, and their relationship lasts for decades, even if they won't live together or make love. The story moves intensely from love to jealousy, from life to death.