This year we have six projects in our Fiction in Progress category of Finnish films. One of these projects will be awarded with our Best Fiction Project Award, which is a 3000€ package from the Finnish Film Foundation to be used in the film's international marketing.
Fiction Jury (for Best Fiction and Best Nordic):
Annina Wettstein, Programmer for Scandinavia and German-speaking territories – IFFR
Nele Paves, Film Commissioner – Estonian Film Institute
Fulko Kuindersma, Acquisitions Manager – Dutch Features
Bad Women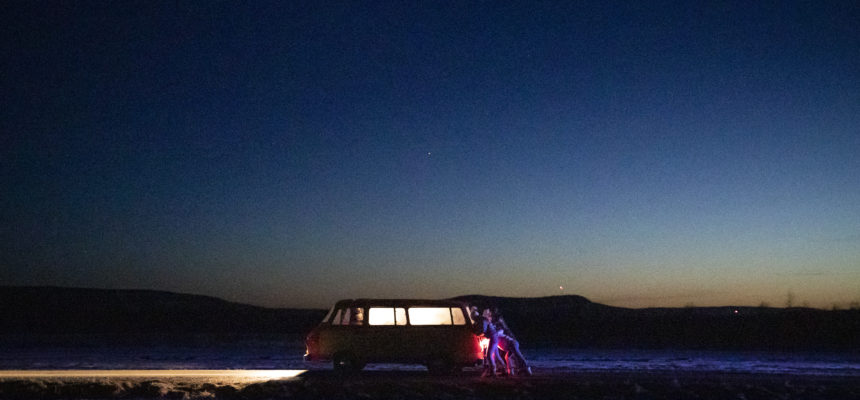 Bad Women is a comedy about a sleepy little village in Lapland, where the peace and quiet is broken on a freezing cold night by a busload of Russian sex workers. The timing is the worst possible as an important wedding is taking place in the village the next day.
Bubble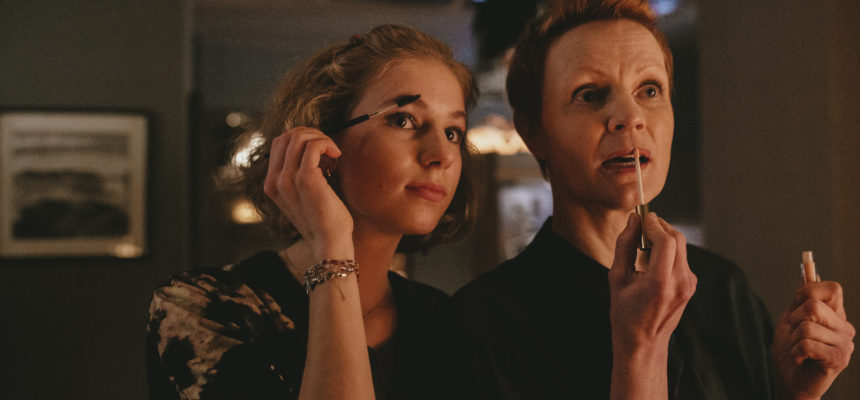 One evening, 16-year-old Eveliina's life derails at a small local gas station when she sees her mother passionately kissing a woman. Eveliina tries to sabotage the affair at all costs to get her parents to fall in love again — or at least stay together.
Eveliina realizes that she is the glue that holds her parents together: if she is in any trouble, her parents focus and regroup to support her. So Eveliina fakes depression and mood swings. Soon, the boundaries between the made up and real anxiety begin to blur, and Eveliina is no longer sure of the truth, or even the usefulness of her actions.
The Good Driver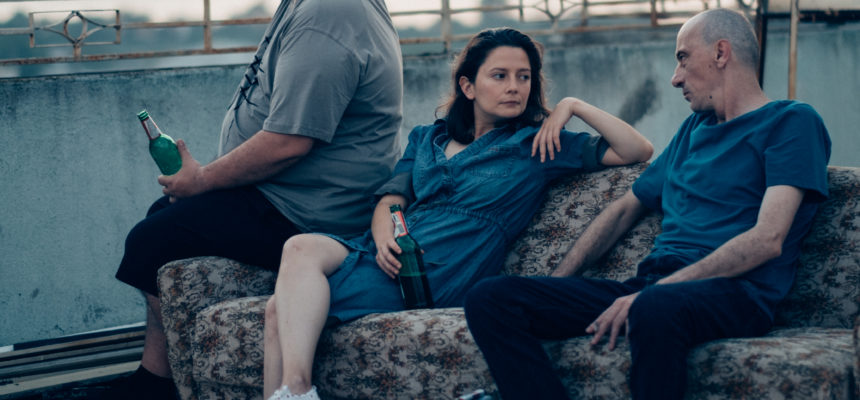 Ivan, a Bulgarian taxi driver living at the Golden Sands tourist resort, is saving money in order to go back to Finland to meet his wife and son, and to make amends for his past mistakes.
In order to earn faster, Ivan rigs his taxi meter and starts cheating tourists. One day Ivan cheats the wrong customer. He's betrayed by his best friend Ludmil. Mobsters running local taxi companies beat Ivan up, seize all his savings and force him to leave Golden Sands.
Ivan returns to his home village by the Turkish border and starts trafficking asylum seekers. He's caught by the border police and jailed.
Ludmil, who has meanwhile stolen money from the mobsters, turns up and bails him out. The two friends travel to Finland to meet Ivan's family and to see if there's a way for reconciliation.
The Hullabaloos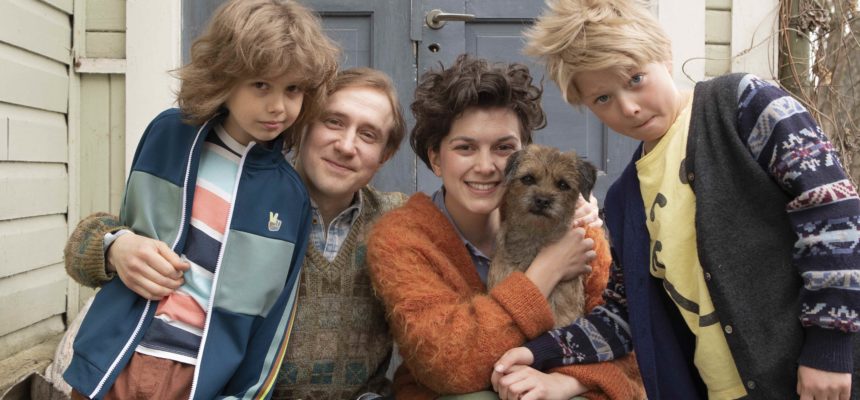 The Hullabaloos is a story about a rowdy family that sticks together no matter what. As the family sets out to the capital Helsinki, to celebrate the birthday of their twin boys Mökö and Luru, their dog Pulla is accidentally swapped for the dog of the president of Finland. The boys set out to retrieve their dog from the president while the parents must figure out a way to reunite the family.
Light Light Light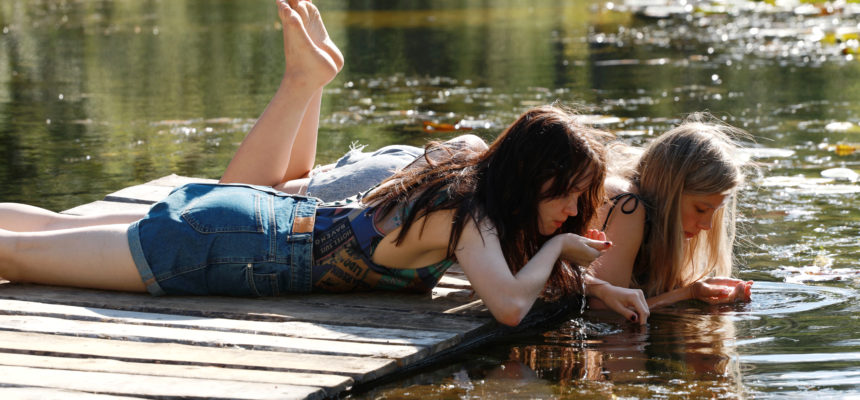 In the spring of 1986 at the Chernobyl Nuclear Power Plant an explosion occurs. At the same time a girl called Mimi arrives in a small village in western Finland, and immediately fills 15-year-old Mariia's life with radiating light. 20 years later Mariia returns home to take care of her sick mother, and memories start rising to the surface though she tries to fight them back. The summer Mariia and Mimi got to spend together two decades ago, was full of fierce joy of discovering what life could perhaps be. The love they had was magical and powerful but still Mariia couldn't save neglected and abandoned Mimi from herself. After the summer Mimi dies by suicide, and years after the tragedy Mariia needs to remember the light, so that she can also accept the dark in her past. And forgive herself.
Omerta 6/12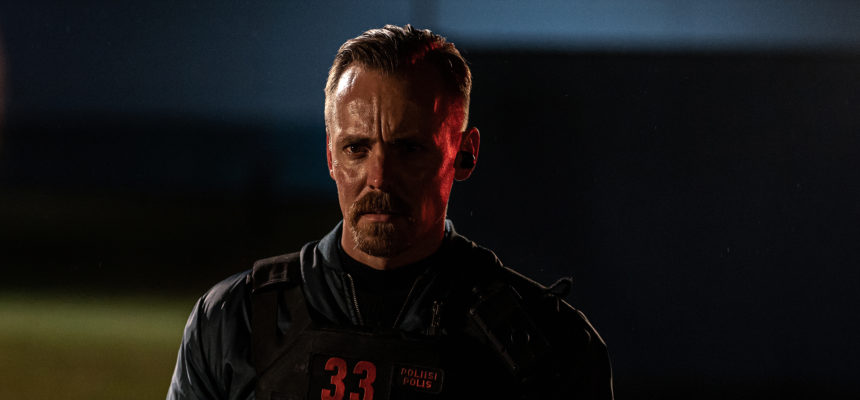 Finland's Independence Day celebration on December 6 is crudely interrupted by an attack on the Presidential Residence. A set of distinguished guests are taken as hostages. Security service officer Max Tanner is set as the negotiator of the hostage crisis. Tanner must make bold and even painful decisions to figure out who is behind the attack. After all, there are not only human lives to protect – but the future of Europe as a whole. Omerta 6/12 is an action-thriller based on a bestselling novel "6/12" by Ilkka Remes.