This year we have nine projects in our Fiction in Development category, all of which will have a pitching time of 4 minutes each at the Showcase event.
Bear Park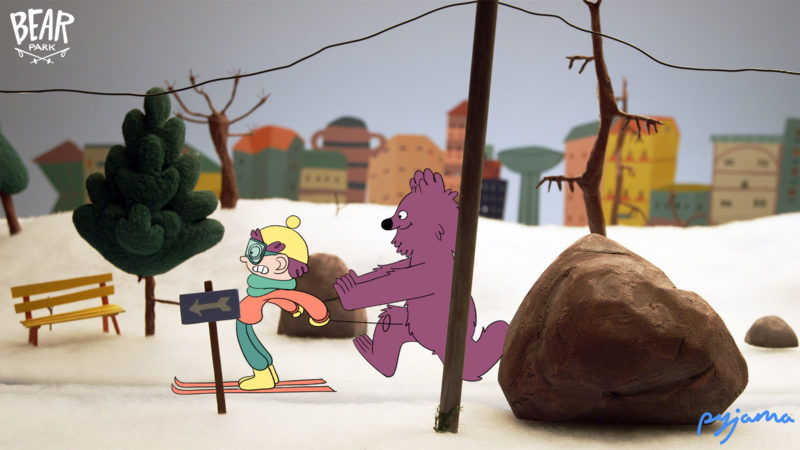 Winning the cross-country ski race is the only way for scrawny 10-year-old Bertie to save his parents' marriage. Unfortunately, nobody in the entire Wimpy Hill school knows how to ski, and they are facing the utterly superior team from Plague Bog. A wounded bear, Milly, finds her way out of the forest and comes to Bertie's aid. For her, it's not just about skiing – she needs to find a new home! But what good is a bear if you're doing winter sports? And can you ever really win in sports if you're not playing fair?
Helsinki Poets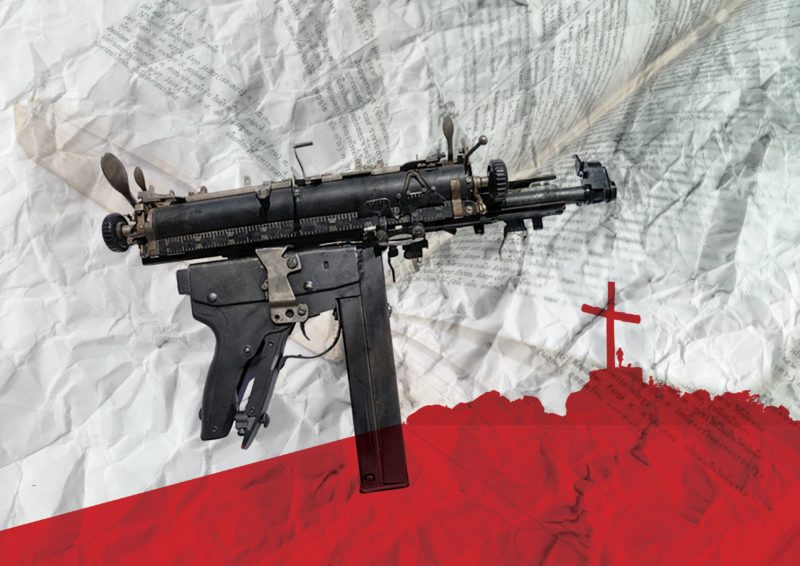 Helsinki Poets is a black comedy about five young poets who run their own Poetry Club House, The Black Box, and live in bohemian poverty according to a strict communist Manifesto, that promotes drinking a lot of vodka and being miserable in love. The problem is that nobody wants to publish poetry books anymore, and when one of them eventually dies of starvation, they decide to smuggle cocaine in exchange for getting their book published. Needless to say things get much worse from there. Finally they have to ask themselves… How much are they really prepared to suffer for the arts?
Lapland War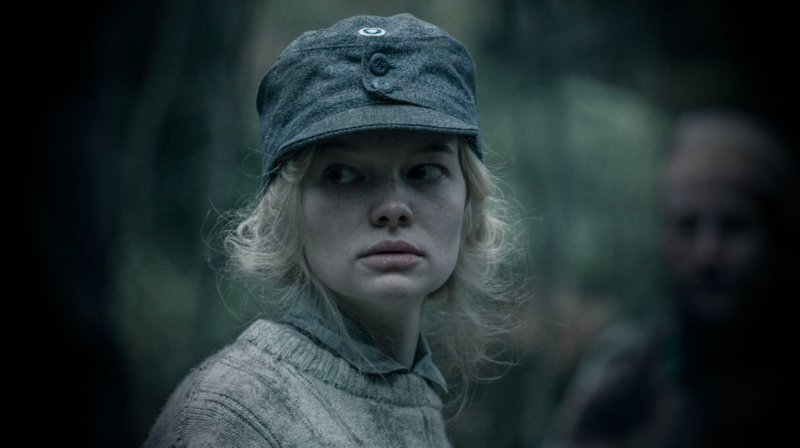 Taking place in 1944 Lapland, the film is based on the true events of an extraordinary mission that a team of young Finnish soldiers executed in the closing chapters of WWII. Following a truce with the Soviet Union, Finland was forced to turn on its former German allies, muddying the line between right and wrong.
A battle-weary team of young Finnish soldiers are desperate for peace but are forced to engage in a war that seems more ridiculous than ever. After being made to attack their former brothers in arms, the young men are ordered to escort a group of Finnish women that were retreating with the Germans. The women are accused of treason and are set to be executed. Yet the journey back is far more dangerous than the battle against the Germans. The young men protect and befriend the women as together they fight for their lives.
Malcolm Rocks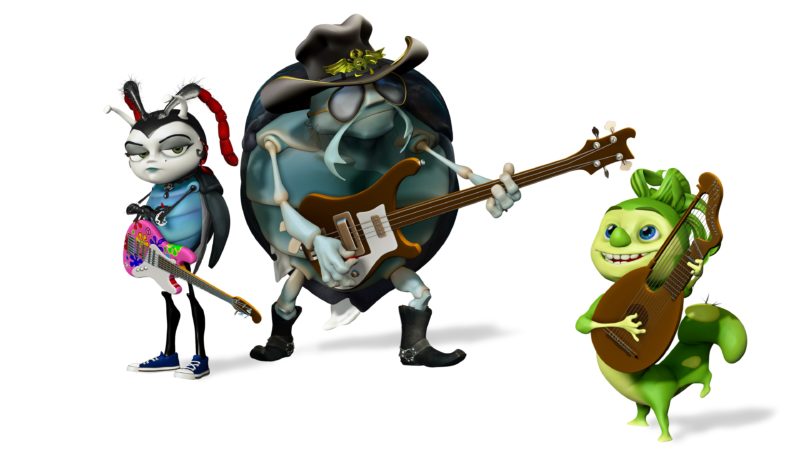 Malcolm is a lonely caterpillar who desperately wants to be a pop star. He has the talent, so he only needs to fly to the buzzing metropolis of Wing City. But then Malcolm finds out he will never get his wings!
There is nothing butterflies fear more than the ground, and the teacher has told the kids about monstrous bugs living in Underworld. Malcolm still believes in his dream, so he does what no butterfly has ever done – he enters the Underworld.
On his journey, Malcolm finds out the world outside the village is not at all like the stories. He befriends a scary looking bunch called Dead Bugs and becomes a member of their band.
On the stage of Wing City stadium Malcolm has to make his choice: to be a superstar of butterflies or tell the world he plays in the band of monster beetles?
Memento Mori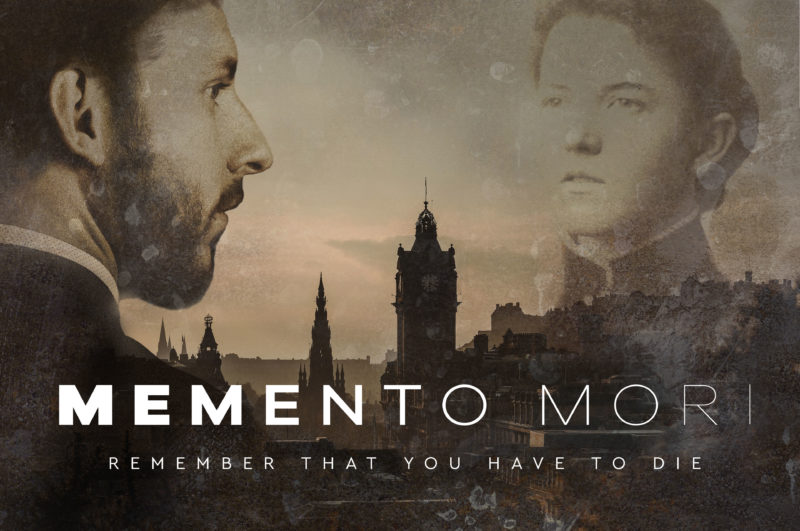 Benedict Orr, a desperate artist ahead of his time, sets aside his dream of becoming a painter for the latest invention from Paris: the daguerreotype camera. Bringing the secret of photography to Scotland, Ben partners with Ethel Playfair, a young woman of science, and together they discover a macabre form of art when they produce the world's first post-mortem photograph.
Money, fame and romance follow, but the events take a dramatic turn. Ben is haunted by the dead, the souls of his photography subjects. As Ben slowly unravels, Ethel attempts to pull him out of the darkroom and expose the truth behind the mounting terror, a devastating secret buried within the frames of haunting photographs. Memento Mori explores the birth of photography and how it changed one man, and the world, forever.
Never Enough White Roses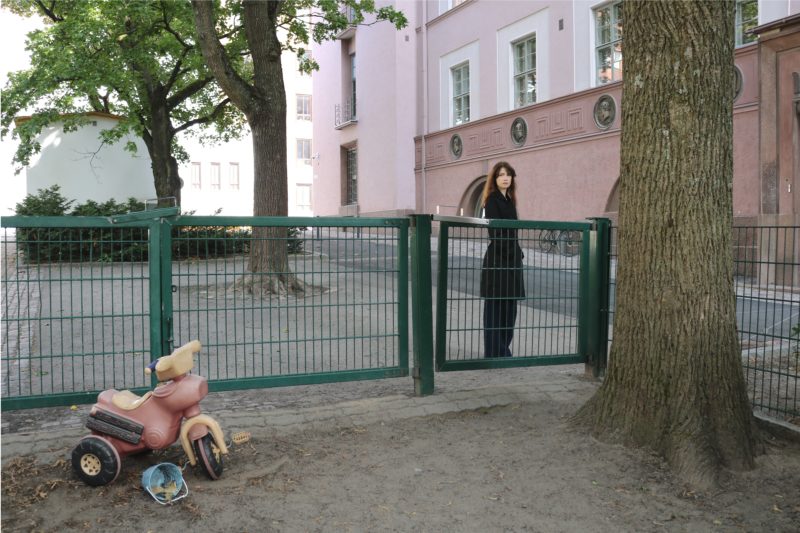 Never Enough White Roses is a film about love, longing, hopes and fears. It is the last supper party of the summer and nothing will be the same again. Based on a novel by Helmi Kekkonen (2016, Siltala), the film examines the parent-child relationship. When do we want a child? Why do some want to be parents and others not? A happy childhood or a good parent – do they even exist? In the film, everything is in place for a supper party: the table is set and the wines are cooling. The wife is dressing up, while the husband fetches more white roses. The guests are preparing for the evening in their own homes. The atmosphere is filled with expectation. During the party, each character's childhoods are revealed through flashbacks that move between a beautiful summer idyll to a chilling autumnal hell – destroying our cherished ideas of parenthood and childhood, and exposing the traumas and fears.
Snot & Splash And The Mystery Of Disappearing Holes

Brothers Snot and Splash are sent to stay with their grandma for the skiing holiday. On their way they witness waste falling down from the sky. Furthermore all the people in their grandma's town have super white teeth and strange fake smiles. The boys start to investigate and find a conspiracy. People in town are acting strangely as the local dentist has invented a hypnosis-creating dental coating system. He has also invented a technology with which you can grab any hole and use them to create a tunnel into other dimensions. The mayor is in on the conspiracy as he wants his town to be the cleanest in the world, but the waste disposal system starts to collapse and is about to swallow the whole world. The boys find a way to stop this and end up saving the town and the whole world, as they bring joy back to town. Snot and Splash is a modern, mysterious family adventure live-action film.
The Squirrel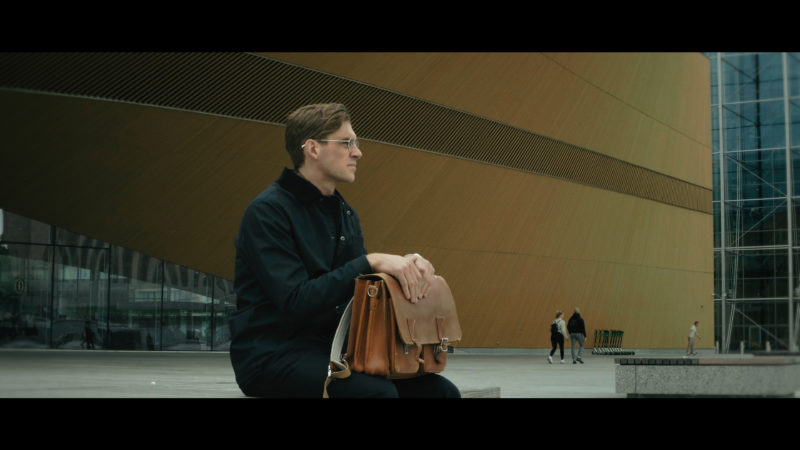 In the near future, Pasi (37), an animal designer, works day in and day out like a robot. But Pasi is lonely and has not felt well lately. He goes to a doctor who tells him that he is simply depressed. But work and life go on, since animals must be designed. Everything changes when Pasi finds a real squirrel, the last one on earth, wandering helplessly in the street. Although it's illegal and dangerous, Pasi decides to take the squirrel home with him. Pasi manages to take care of this little wonder and they both seem to get better, until one day Pasi notices that the squirrel is depressed too. As if this isn't bad enough, police officer Emilia is ordered to follow Pasi, who is acting suspiciously. Pasi has to put everything on the line to find a way to take the squirrel back to its natural living environment. He goes on a quest to save the squirrel – and to find something real.
#Lapland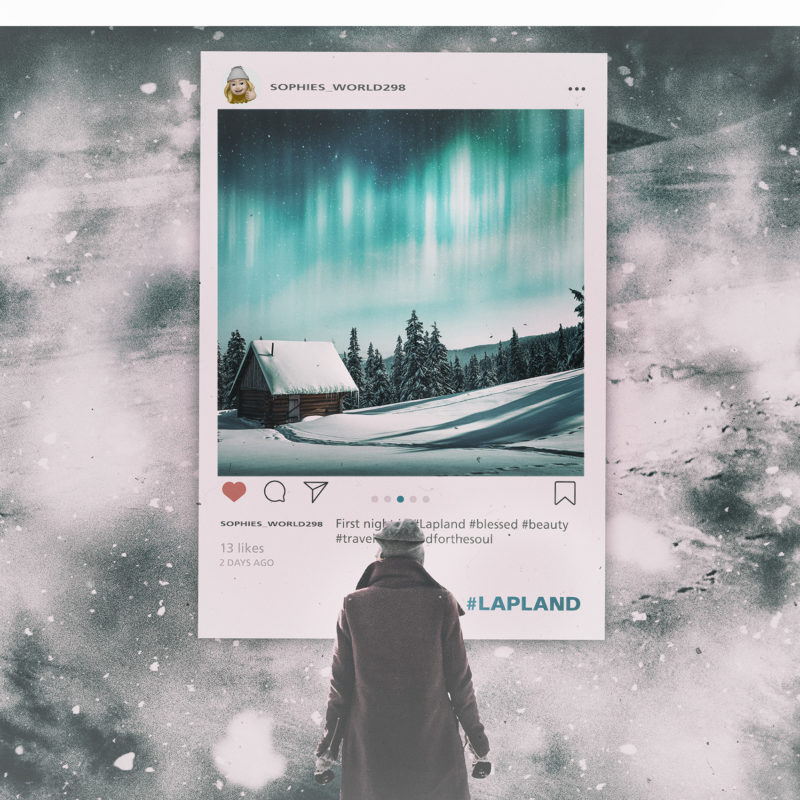 Sophie's quest to become a popular influencer only has one problem: she's not popular. When YouTube superstar Furred promises to help a selected few fans reach social media fame, Sophie knows this is her chance. To make things perfect, the course takes place in Furred's homeland, the perfect backdrop for stunning selfies, Finnish Lapland.
In Lapland, Sophie realises she'll compete against an international group of ruthless wannabe influencers for her spot in the sun. The group goes on full "tourists behaving badly" mode as they visit everything from shamans and ice hotels to reindeer farms trying to come up with content that will go viral. But the real challenge comes when they all get stranded together in the middle of a snowstorm with no water, no food and — worst of all — no internet.