This year we have six projects in our Fiction in Development category, all of which will have a pitching time of 4 minutes each at the Showcase event.
7 P.M. On a Sunday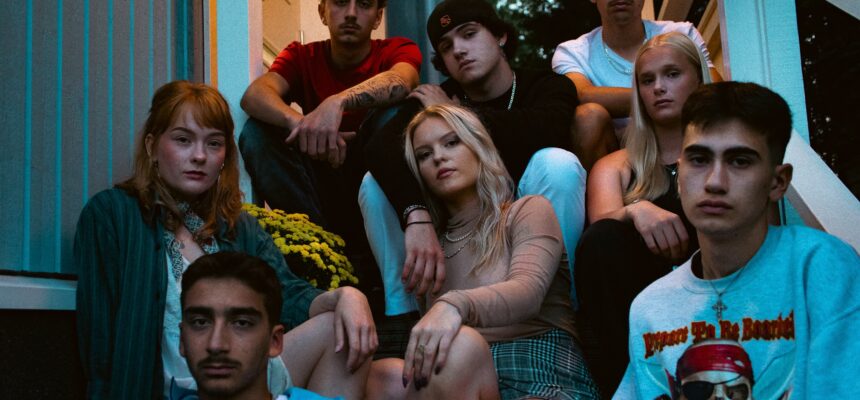 7 P.M. On a Sunday tells a story of a mother Laura, 42, whose idyllic life begins to fall apart when her seemingly perfect 14-year-old daughter Ida suddenly confesses to causing her friend's death. As Ida is too young to be criminally liable she faces no criminal charges; however, as a total shock to Laura, Ida is sent for a two-month psychiatric evaluation after the youth psychiatrist reveals his worries about Ida's callous-unemotional traits – a possible precursor to adult psychopathy.
At the psychiatric ward, Laura's and Ida's relationship begins to strengthen and deepen as they are, for the first time, forced to start it from a sincere place. When the worries regarding Ida's mental health begin to seem more and more justified, Laura needs to find a way to fight for her daughter after realising that what she has is considered extremely difficult to treat, while Ida herself doesn't seem to know how to regret or feel guilt over what she did. 7 P.M. On a Sunday is a subtle drama that addresses the issues of youth violence and mental health problems.
Earth Song
Earth Song is a film about a family and the secrets that we hide, even from the people closest to us. The film tells the story of Rojin, a woman of Kurdish origin as she navigates the complexities of her identity and belonging.
Rojin, 40, is living in Helsinki with her husband Ferhat and their 12-year-old adopted daughter Azad, who doesn't know the truth about her adoption. Rojin has dedicated herself to the good of others, which strains her personal relationships. She works at Doctors Without Borders, which often takes her on long assignments abroad. Rojin's absence is alienating her from Azad and is also affecting her relationship with Ferhat.
In the middle of the challenging situation, Rojin's father Nizam arrives unexpectedly from Sweden to reveal a secret that he has been keeping to himself for decades. Rojin soon realizes that her own life has been based on a lie, and she needs to rebuild it in order to reconnect with Azad.
Land of Ferns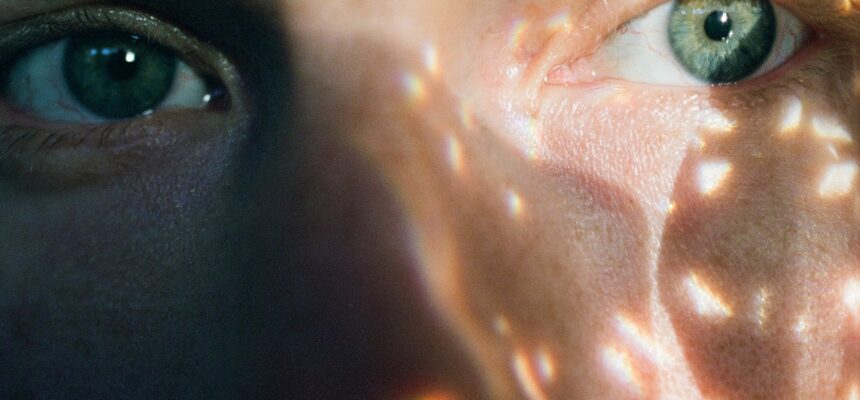 Margit's brother Mika has been her best friend and lover. After he leaves her, she escapes to a bigger city where no one knows who she is. Margit finds new friends and a new context she thrives in, but at the same time, she is afraid of losing everything if they'll find out who she really is. However, secrets do not stand alone: they do everything in their power to reveal themselves. Land of Ferns is based on a novel by Elin Bengtsson.
Swedish Bomb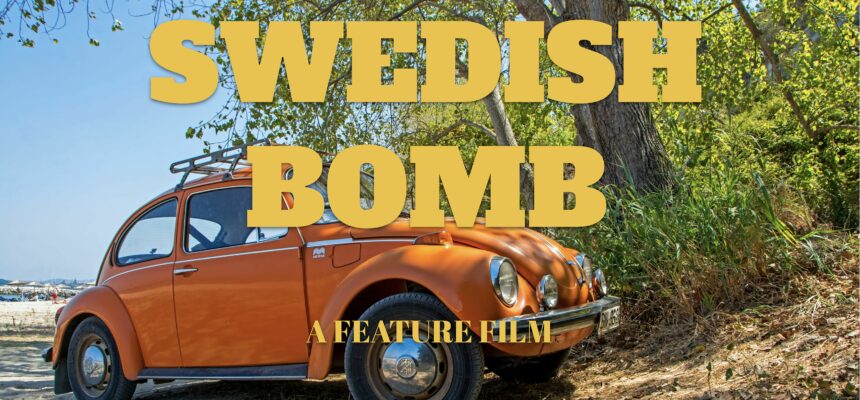 A Heartfelt Comedy of Sheep Farming, Nuclear Weapons, and Nuclear Family Reconciliation. When Hemppa's wife Liisa passes away unexpectedly, he's left drowning in debt and despair. As per Liisa's will, Hemppa embarks on a quest to find their estranged daughter Maikki, who's been living in Stockholm. He will inform Maikki of her mother's demise, and also secure her signature on a document ensuring Maikki inherits everything, safeguarding Hemppa's share from being devoured by creditors.
Maikki, now a part of the Swedish Armed Forces, crosses paths with Hemppa, sparking a series of mishaps that lead to Hemppa inadvertently gaining possession of a long-lost 1970s-era Swedish briefcase nuke. With a potent blend of an actual atomic bomb and his explosively spirited daughter, Hemppa concludes that the safest place for the bomb is his sheep farm in Northern Finland, a location shrouded in obscurity.
Hemppa's manoeuvre triggers a convoluted chase, but yet, the most challenging battle for Hemppa remains that with his daughter, a relationship frozen by years of estrangement: can Maikki ever forgive the fact that Hemppa abandoned her when her young life was at its lowest point?
The Elf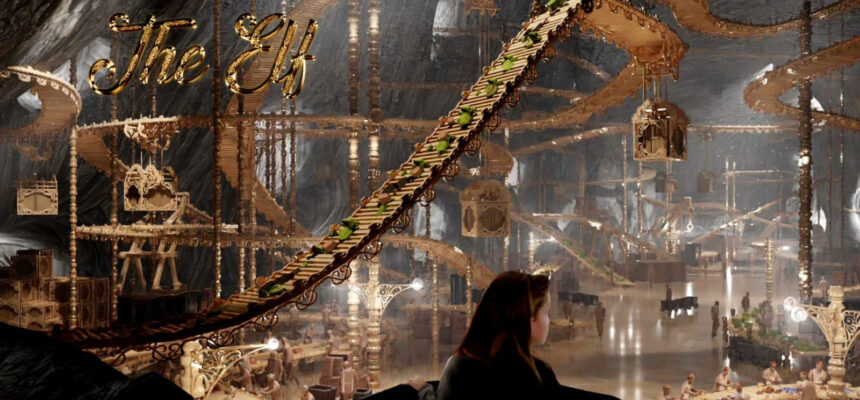 Twin sisters Lumi and Ivalo, 9, live in an orphanage in the middle of Lapland. Their parents died in a car accident, and their lives revolve around each other. After Ivalo gets adopted, Lumi escapes the orphanage on a quest to find her sister. She starts a journey through the snowy fells of Northern Lapland, ending up in a magical underground factory, which crafts all the Christmas presents. Lumi tries to find her way in this new world with the help of one of the elves, Pyry, who is less interested in rules and more interested in new adventures.
On Christmas Eve, Lumi leaves the factory with Santa and the Christmas elves on a flying sledge to deliver the presents. She finally finds her sister, her adoption family, and starts her new life in the ordinary world.
The film can be interpreted in two different ways: Lumi and Ivalo can be seen as real sisters, and likely this is how our young audience will experience the film. However, Lumi and Ivalo can also be perceived as the same person, with Lumi's journey through the world of elves happening in Ivalo's imagination. This imaginary adventure would be her way of dealing with the trauma of losing her parents.
The Kidnapping of a President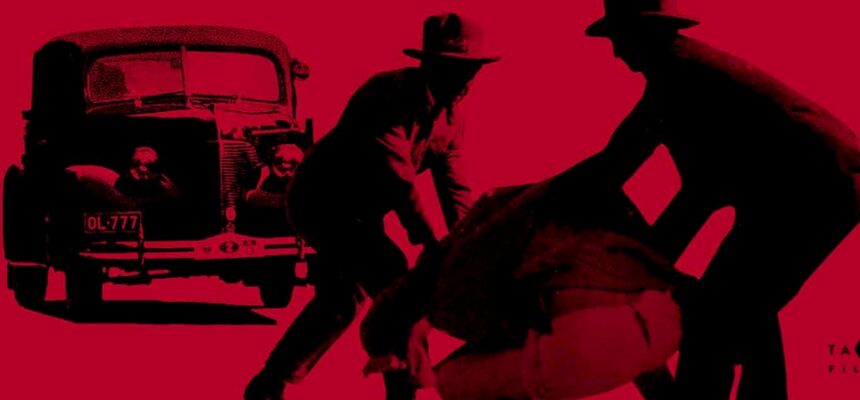 Extreme political movements shake the foundations of a country that is already destabilized by a destructive civil war, recession, and scarcity. Far-right extremists have become infamous, especially due to their tactics of abducting communists and other left-wing sympathizers, taking them to Finland's eastern border for deportation.
Ester Ståhlberg, a 60-year-old writer and journalist, as well as former first lady of Finland, observes the country's events from the outskirts of Helsinki. Ester, who is an advocate of law and order, pressures her husband – former president Kaarlo Juho Ståhlberg – to make a return to politics: someone must stand up to the madness of fascism.
Meanwhile, the most influential officer of the Finnish military, Kurt Matti Wallenius, goes on a trip to celebrate the birth of his child with his officer friends. The group is joined by an old acquaintance, Lieutenant Colonel Eero Kuussaari – a man in the throes of a serious mid-life crisis. The two men share a common hatred for the communists.
The morning after the celebration, Eero Kuussaari wakes up in a trashed hotel room in Joensuu. All signs indicate something significant happened the previous night, but what? As the day goes on, a hungover Kuussaari starts to realize that he has started a revolution while blackout drunk.
The Mire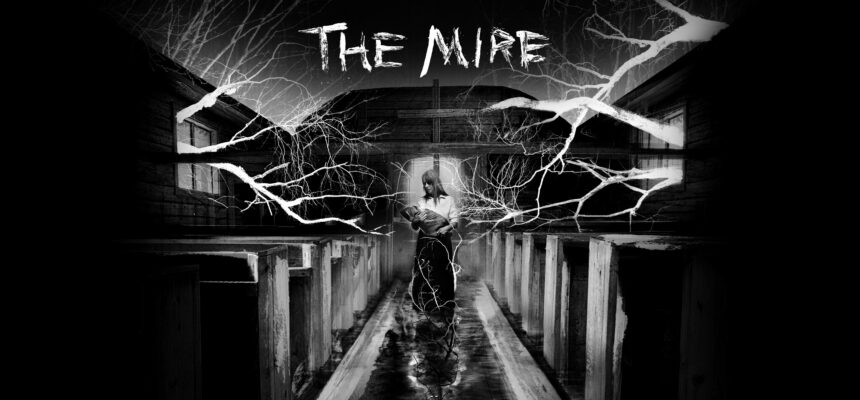 In a Finnish village in the 1800s, Iiris, 34, an outcast midwife, has a secret: she leaves unwanted newborns in the swamp. She falls in love with Erik, 28, a modern priest. When the women use the power of womanhood "vitun voima" to ward off evil during the Easter fire, Iiris is joined by a creature of the woods.
As Iiris helps a woman take care of an unwanted pregnancy, the woman's husband kills the woman. This enrages the creature of the woods, who keeps coming closer to Iiris. Iiris tries her best to go on with her wedding and keep her past a secret from Erik. During her bachelorette party,  the monstrosity of Iiris is revealed to Erik. He accepts her anyway and is murdered by the villagers.
Soon villagers go missing. Although she is devastated and angry, Iiris tries to save the village from the creature. She performs rituals to appease it. Once the missing villagers show up dead, Iiris is blamed and drowned in the swamp. Before she dies, her foster mother, Alma, 52,  reveals what  Iiris really is. Iiris cannot die, because she is already dead. She becomes one with the creature and destroys all the adults in the village. She is left with the children.
Will-o'-the-Wisp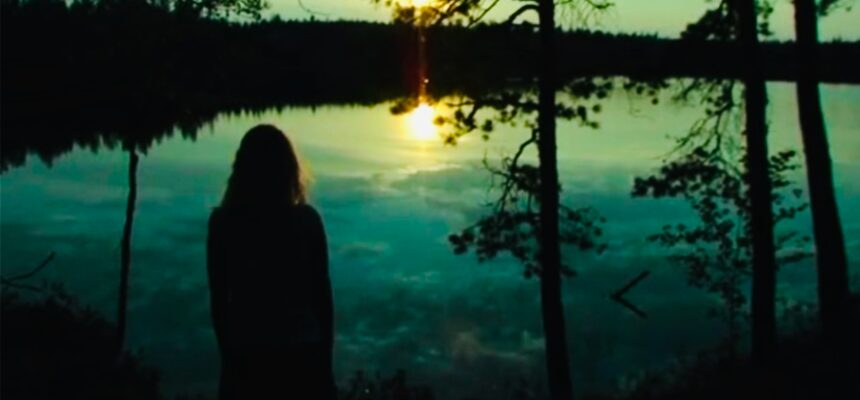 A girl chooses to drown instead of being raped in 19th century Finland. When given a chance to live again by the water spirits, she discovers that instead of returning to the lake she can sacrifice her babies to it time after time. After having twins in the 21st century, her surviving son grows up to seek retribution in a bloody duel between mother and son, in the Finnish nightless night.