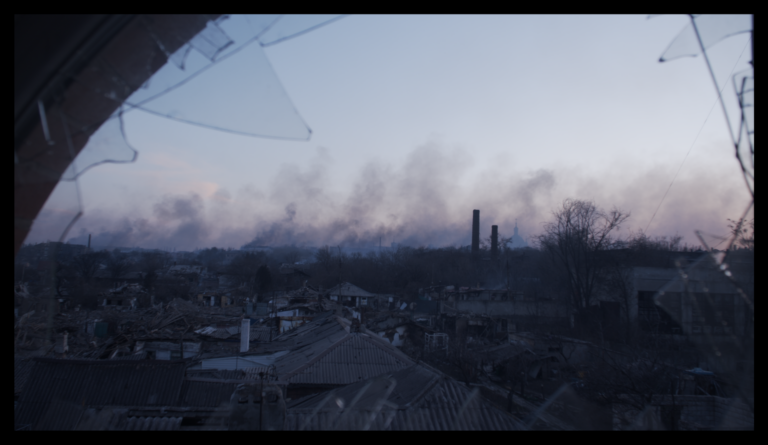 'We are not known in Europe. Though we have to talk, a lot. There is no other way', a Ukrainian intellectual recently wrote. Good point, but I'd rephrase the statement – 'We are not known in Europe because we were not heard'. What is the point of talking if the other side is not listening?
My job as a journalist is to break stereotypes. That's why I present a different side of Finland in the Ukrainian media, one besides the land of Joulupukki and sauna. That's also why I wanted to show Finns another Ukraine besides just  a land of war or berry pickers. Our lives are diverse, our people are modern, our history is ancient, and our culture is prosperous.
After russia's occupation of Ukrainian territory and the beginning of the war in 2014, our state was not just surviving, it was developing. There was financing of national cultural production like never before. Every year the state budget for cinema was steadily growing. A number of talented Ukrainian film directors emerged – Valentyn Vasyanovych, Natalya Vorozhbit, Iryna Tsilyk, Nariman Aliev, Antonio Lukić, Kateryna Gornostai, Yaroslav Lodygin, etc.
Combined, they were creating stories about a diverse Ukraine. There were war films, even a war comedy – can you imagine how it is difficult to make fun while bleeding from the wounds? Additionally, there were films about everyday life and needs like people in peaceful countries have – a young man moving to the capital for a better life ('Hero of My Time'); Donbas before the war ('The Wild Fields'); children's historical fantasy about medieval Rus ('The Stronghold'); musical ('Karpaattien Ksenia') and others.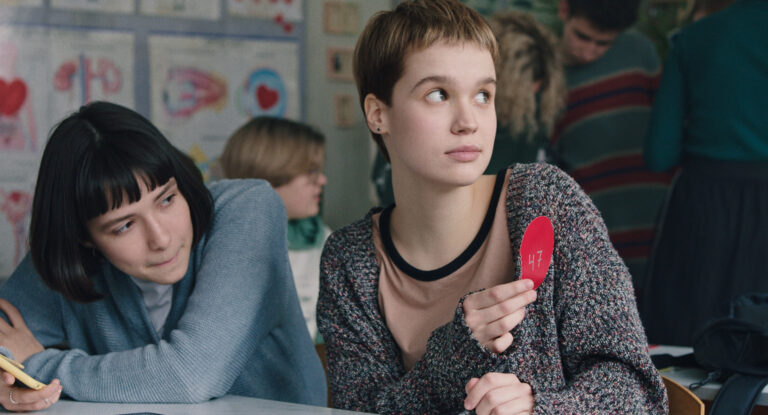 And finally in January 2022 a romance 'Stop-Zemlia' was released. Gentle and sensitive like the first time. Painful like the first love. Kateryna Gornostai managed to create a story about hope and future. Just watch it, the story doesn't differ from one taking place somewhere in Italy or Finland. We believed that we could live a normal life. But somebody up in heaven had other plans. 
This year HIFF has the crème de la crème of Ukrainian cinema. These films have received professional recognition and show various aspects of life in Ukraine. Like before the Great War the program confirms – 'We, Ukrainians, are alive. We are capable of talking about inconvenient things.'  Indeed, we are fighters in many aspects and will keep going on our land.
Take the example of the film 'Klondike' (dir. Maryna Er Gorbach, 2022). A couple expecting a baby is stuck in a village controlled by the local militia that is backed by Russia. This is the same place where Malaysia Airlines Flight17 was shot down by a russian Buk missile on July 17, 2014. 'Klondike' talks about an existential choice – either to not take responsibility and live 'a normal' life, or to care and fight back but forget about the usual comforts. 'Klondike' premiered at the Sundance Film Festival in January and received an award for directing. At that time russian troops were surrounding Ukraine and soon the world was forced to take responsibility for bringing up and tolerating the monstrous russian empire.
What happened afterwards is depicted in 'Mariupolis 2' (dir. Mantas Kvedaravicius, 2022), a two hour documentary shot on the streets of demolished Mariupol. When I talk about the world's responsibility, I mean Ukraine's responsibility as well. 'Mariupolis 2' hints at how deeply we let russian propaganda twist our reality. Lithuanian filmmaker Kvedaravicius, like thousands of Ukrainians and foreigners during russia's war, sacrificed his life for that. A big mistake requires a big payment. 
In spring we were shocked with the Bucha massacre and the choice to censor Ukrainians' pain and to worship russians who kind of stood up against putin. Meanwhile the beautiful 'Butterfly Vision' (dir. Maksym Nakonechnyi, 2022) premiered at the Cannes Film Festival. A soldier, Lilia, is back home after being released from russian captivity. She is carrying a rapist's baby and that fact will kill her husband. There is a lot of pain in the story, but no hatred. Lilia believes that the latter prevents her from continuing. Quite a tricky twist, not easy to understand. Also, there is a very important point – an homage to Ukrainian volunteers and veterans, such as Myroslav Hay, Kateryna Pryimak, Alina Hordieieva, Roman Sinitsyn, or a filmmaker Nataliya Vorozhbyt. It is essential to mention them since they make the story exceptionally realistic, but they won't be noticed beyond Ukraine.
However, 'Framing Ukraine' is still lacking one movie, a movie that has not yet been produced.
The same tricky for foreigners but an important moment is present in 'Pamfir' (dir. Dmytro Sukholytkyy-Sobchuk, 2022), which also premiered at Cannes. The main character, nicknamed Pamfir, is a former smuggler but current circumstances make him do it one final time. The characters speak a local dialect that English subtitles cannot fully capture. That language makes them authentic and human, not just regular eastern European criminals. Their drama unfolds during the traditional winter festival of Malanka when people dress up like monsters. The viewer has to emerge in the context to understand the mood of the story.
At the same time another drama unfolds on the other side of Ukraine. In 'A House Made of Splinters' (dir. Simon Lereng Wilmont, 2022) abandoned children in eastern region, just next to the front line, are longing for love and families. Orphanhood is a common plot for depicting Ukraine.
However, 'Framing Ukraine' is still lacking one film, a film that has not yet been produced. There should be a story about our pain of being tortured, robbed, and silenced for centuries while the civilized world didn't want to notice that. About the pain of praising the rapist and condemning the victim. About screaming while others are pretending not to hear. The other thing besides victory we, Ukrainians, wish to witness is justice. But before that, we must be heard.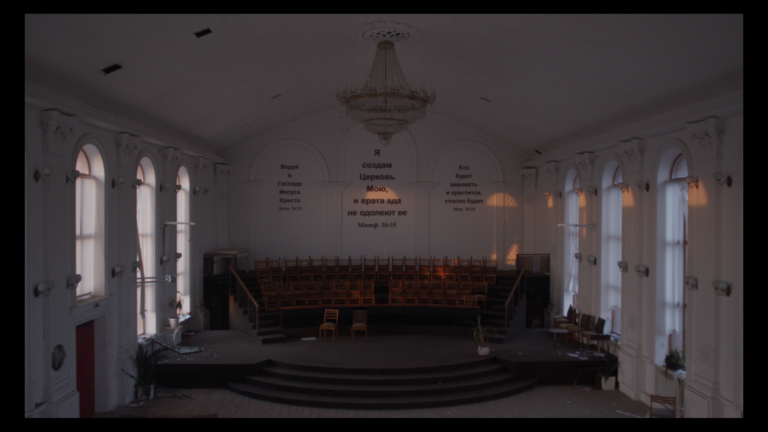 Nataliya Teramae,
Journalist
Program director of the Ukrainian Film Days in Helsinki
Board member of the Ukrainian Association in Finland