Romance Doll, The Woman Who Ran and Suk Suk understand the little oddities of being human.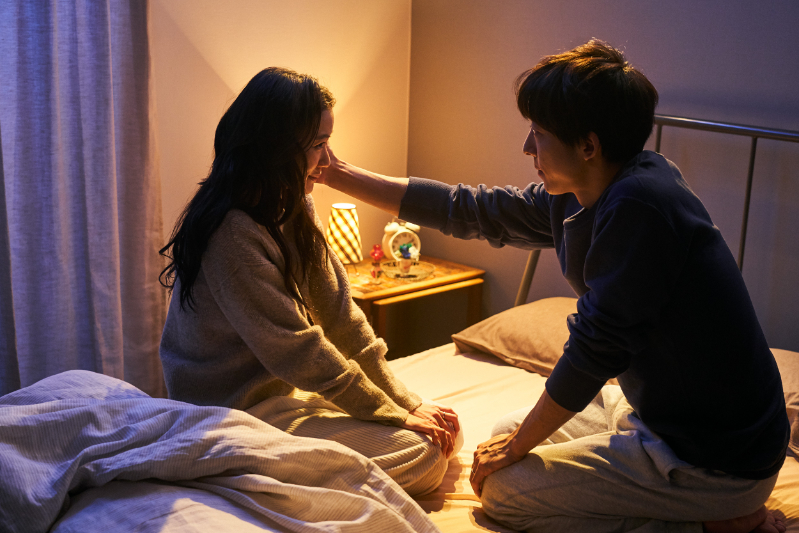 A man who makes sex dolls for a living falls in love with his human model. A Korean woman wanders around visiting her friends' homes and tries to figure out their relationships – and her own. Two retired men from Hong Kong start dating each other in a world of traditional gender values.
Three East Asian societies form backgrounds for stories that approach their leading characters with warmth and understand the little oddities of being human. The communities depicted in Romance Doll (2020), The Woman Who Ran (2020) and Suk Suk (2019) align and diverge in their traditional marriage and family values – and in breaking away from them.
Workaholism in a sex doll factory
Rising Japanese director Yuki Tanada's marriage drama Romance Doll portrays a budding relationship through an unusual concept: in this fresh take on the Pygmalion myth, art school graduate Tetsuo (Issey Takahashi) gets his first job in a firm manufacturing human-size sex dolls. The goal is to create as realistic a prototype for a female doll as possible. Pretty Sonoko (Yû Aoi) ends up as a breast model believing that her breasts are being modeled for medical purposes. When Tetsuo and Sonoko's relationship develops, it becomes harder and harder for Tetsuo to reveal the truth.
Betrayal is not the only theme around which Tanada builds her film. With time, Tetsuo, falling into Japanese workaholism, gets so lost between creating dolls and workplace antics that he ends up neglecting Sonoko's needs. With the arrival of a serious illness, the time comes for Tetsuo to realise what he is about to lose.
Revolving around a sex doll factory and a few of its male coworkers, the film could easily be a comedy or a testosterone-fueled drama. However, Tanada finds new, surprising angles in the story.
Female friendships at the centre
Hong Sang-soo is a master of creating intimate relationship dramas. His small-scale works, often set in the midst of creative people and depicting meetings between them, undoubtedly draw from the lives of the director and his circle. Often shot in one unmoving take, the chatty meetings (frequently between a man and a woman) have given Hong a reputation as South Korea's very own Eric Rohmer, the sovereign king of complex onscreen relationships. A humorous approach to the leading characters and unplanned coincidences bring a lightness to Hong's slice of life style.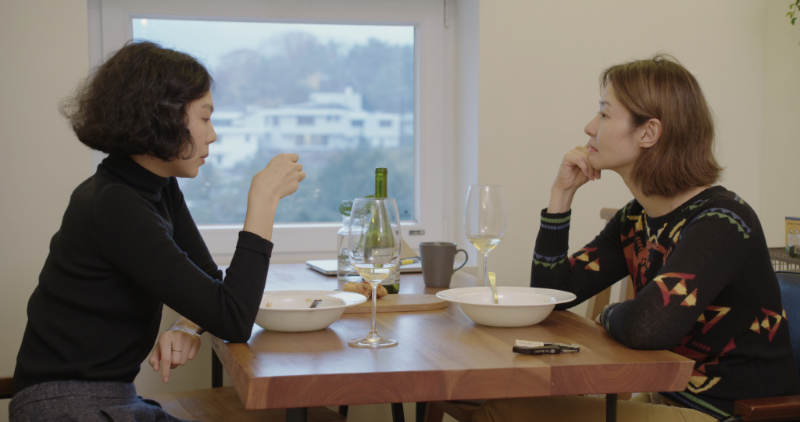 Hong Sang-soo's newest film, The Woman Who Ran, changes things up by focusing on a woman's relationships with her female friends. Gam-hee (played by a Hong Sang-soo regular, his partner Kim Min-hee) has spent the last five years close to her husband. While her husband is away on a work trip, bored Gam-hee sees her best female friends and goes through her life and relationships with them. Men are of course present: in every scene a self-important man steps in and tries to interrupt the women's easygoing existence. On the road they come across an old one night stand and a friend chasing after a crush. Despite frequent attempts, the men never become the focus of the women's or the filmmaker's attention, and the female friendships remain at the film's centre.
Hong Sang-soo's style involves using coincidence to his advantage: In the first place that Gum-hee visits on the town's border, a neighbour shows up to complain about stray cats that Gum-hee's friend feeds. In Berlinale, the director explained that the shooting plan was changed abruptly when the cats showed up earlier than planned. No further takes of the scene were needed.
Choosing between the familiar and a new path
In Finland, Anu Kuivalainen recently insightfully depicted love between the elderly in her documentary Lauluja rakkaudesta. In the Hong Kong Suk Suk, director Ray Yeung tackles the same subject around gay love.
Even at 70, Pak (Tai-Bo) keeps up his work as a taxi driver. Single father Hoi (Ben Yuen) has recently retired. Both have only lived out their true erotic identities in secret, hidden away in the family-oriented Chinese culture. Now they meet and start dating. A warm relationship forms between the two men, but problems arise trying to fit in with their families and the neighbourhood.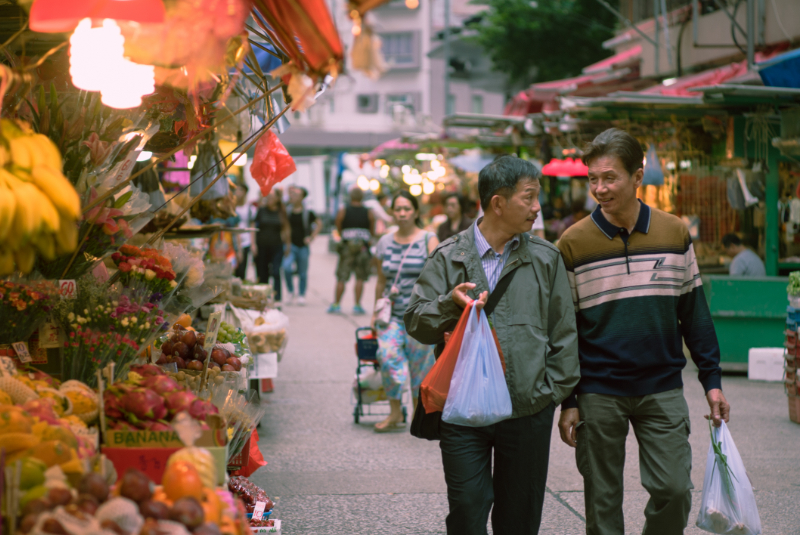 With gentleness, Suk Suk depicts the couple's difficulties. In a society where one's safety net is built mostly around family, it is not easy at an old age to detach and create a different relationship of your own. Which one wins, the comfortably familiar or the brave new path? This is the question at the centre of Suk Suk's narrative, developing on the streets and alleyways of Hong Kong. ■
Text: Eija Niskanen
Translation from Finnish: Inari Ylinen
All the films from this theme: