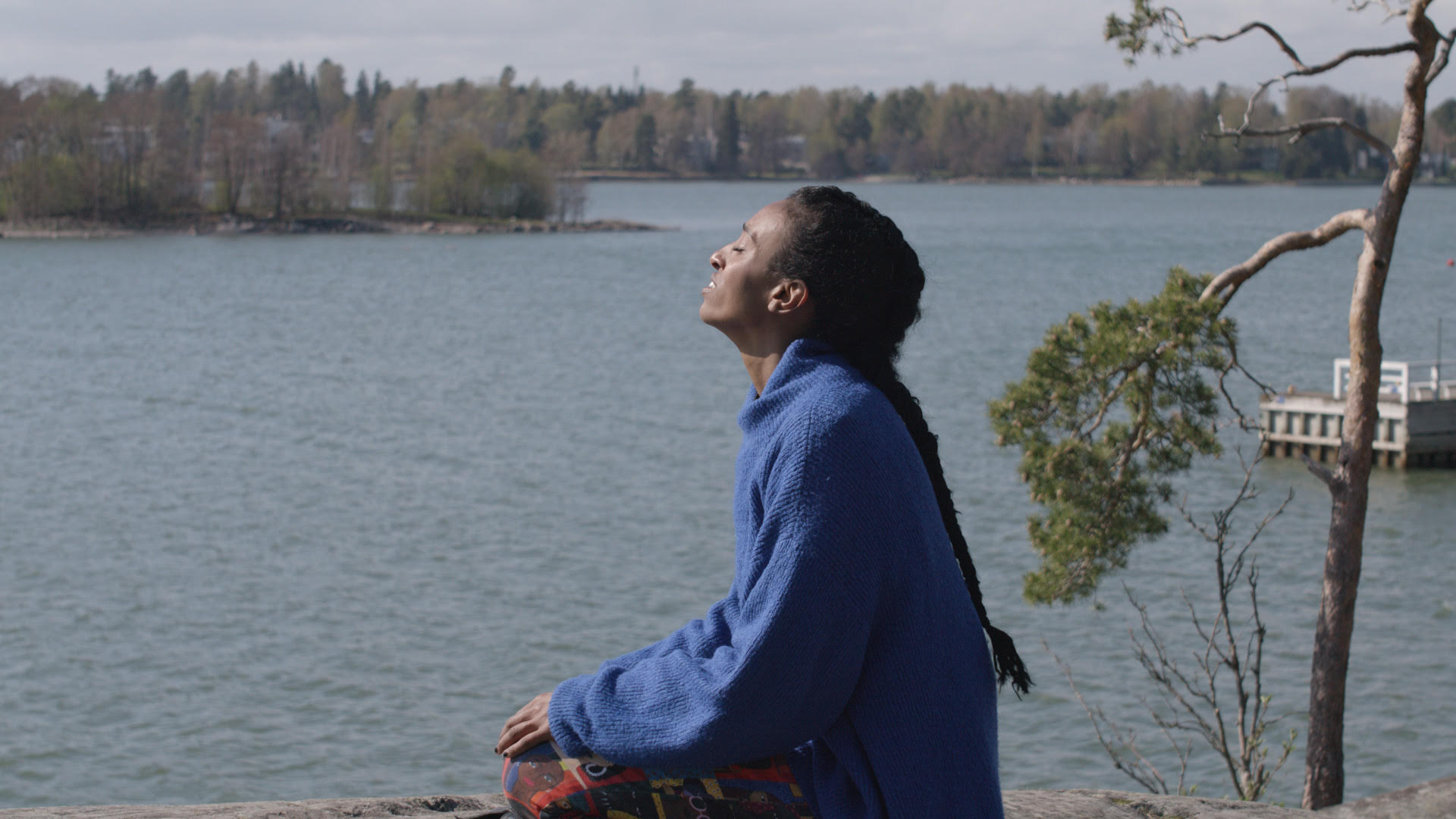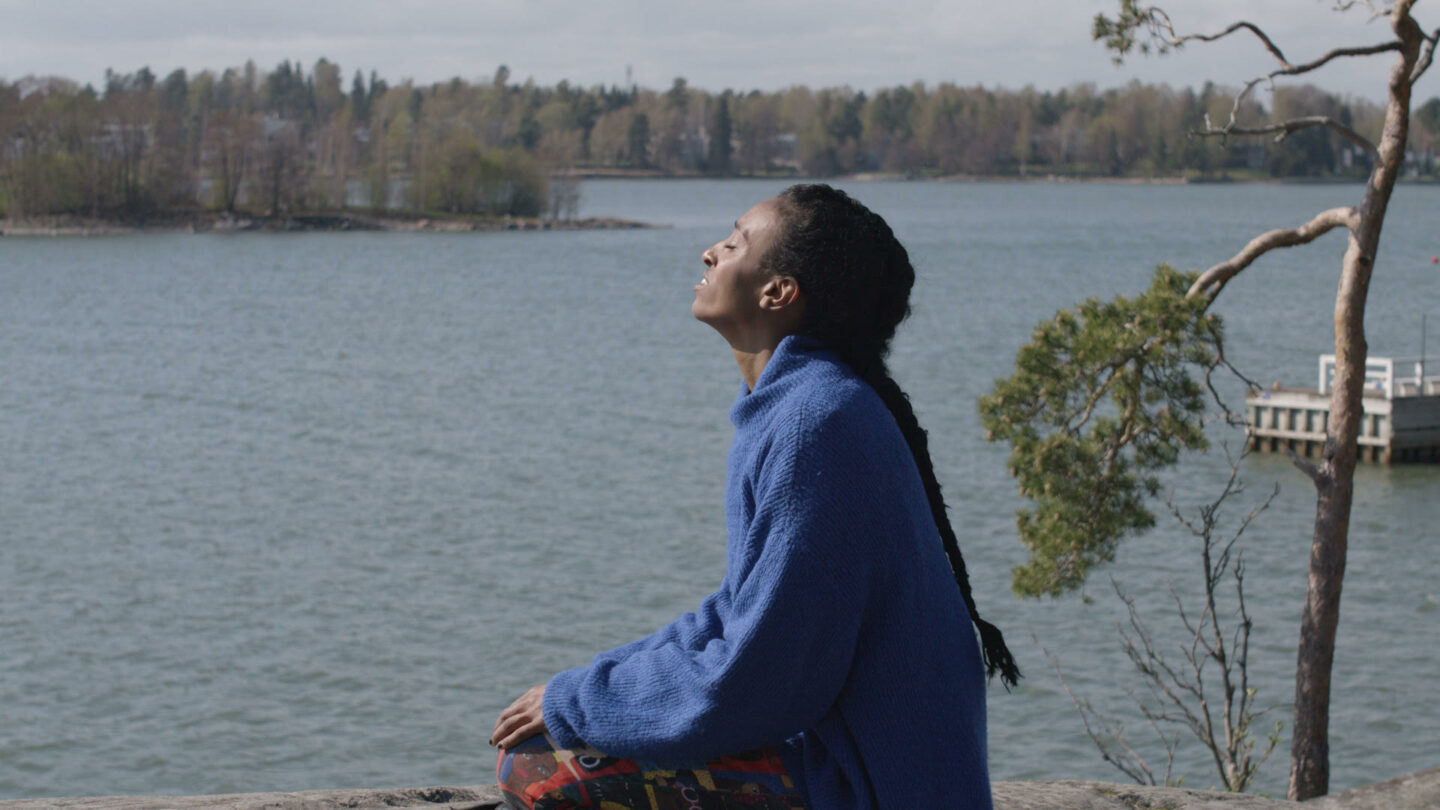 From the 20th to the 22nd of September, Samuel Boateng will be Finnish Film Affair's filmmaker-in-residence for 2023. The industry event of Love & Anarchy, Finnish Film Affair welcomes every year almost 500 audiovisual professionals for three days of film and series showcases, discussions and carefully curated networking events. We spoke with Boateng about his journey into filmmaking, and about how being unapologetically vulnerable is the only way for him to make cinema.
For a while, Samuel Boateng felt restless after moving to Finland from Italy, around six years ago. He wanted fresh air, he says, and nature surrounding him. Yet there was nothing specific, or 'big enough', that particularly drove him to change his life so radically. As Boateng talks about his career journey into scriptwriting and directing, it very much sounds as if filmmaking was the most powerful breath of fresh air he could have ever found in Finland.
From the 20th to the 22nd of September, Boateng will be Finnish Film Affair's filmmaker-in-residence for 2023. The industry event of Love & Anarchy, Finnish Film Affair welcomes every year almost 500 audiovisual industry professionals for three days of showcases of Nordic films and carefully curated networking events.
The residency is organized in cooperation with the Academy of Moving People and Images (AMPI), from which Boateng graduated in 2022. AMPI is a platform founded in Helsinki by filmmaker Erol Mintaş for mobile/moving people—those who have arrived in Finland for different reasons. The Academy provides wider professional support and access to resources and the community, encouraging participants to learn through practice.
Boateng is the third alumni from AMPI to be selected for a residency at FFA, and quite naturally, he is looking forward to it. 'The project I want to present to industry professionals is what I am currently focusing the most of my energy and time, as it materialises the biggest goal I have in sight: it's a short film project, and my ambition is to develop it eventually into a feature film', he says.
At first sight, Boateng appears unapologetically vulnerable, and willing to craft a career that is born out of that vulnerability. He wants to connect with his audience through intimacy. He has so many things to say. But before diving into his short film's idea, he takes a look back, to where his path into filmmaking began.
***
'As I turned my gaze into cinema, I first did quite a lot of self-learning, and later on, I applied to the Academy of Moving Images and People. I had noticed this urge inside me, this pressure in my chest of feelings and thoughts I wanted to get rid of and share with others. Cinema and making cinema has given me that gift, and AMPI was the perfect place to start', he says.
Although nowadays the Academy offers AMPI+ workshops, which focus on providing advanced training for AMPI alumni and other filmmakers, during its first years AMPI ran an open call, taking in a dozen or so students who would learn, in the condensed space of 1,5 years, the basics – and beyond – of filmmaking. Towards the end of their learning time, students would develop from scratch their own short films, in which they'd assist and take part in every single role, in order to put into practice what they had learned in theory.
Boateng's final project was his first short film The Road Not Taken. 'I'd had a different idea for the project, but after hearing from a friend an experience that resonated with me very deeply, I knew I needed to tell the story', he explains.
Poignant and exceptionally expressive, the short film tells the story of a woman living in a foreign country, where the language barrier is in fact a big wall. On an outing with her Finnish partner and friends, a racist incident – not pictured in the film – takes place at a public place. After it, none of the people surrounding her, friends or partner, take her side or even mention what happened. For Boateng, the focus of the film lies behind the incident: 'It was important for me to not reveal the actual incident because as many of us know, it is indeed irrelevant – instead, what I wanted to center on was the familiar feeling of shame, guilt, and self-consciousness that appears when you are the target of something like that, and no one around you extends their support. I wanted to bring up the ultimate vulnerability we feel in those instances, and the very valid need of feeling safe within our network'.
The main character faces the profound dilemma of staying [and becoming a lecturer for her friends and partner] or leaving [and taking care of herself by not engaging in taxing emotional labour]. The film shows this struggle through raw, troubled, facial expressions, rather than through dialogue, creating an unavoidable connection between the protagonist and the viewer. A crossroads familiar to many foreigners, this was also connected to Boateng's personal processes:' 'I tend to really go to the personal side when I'm writing or directing, simply because then and there people connect easier with my work, or so I feel. As I told the story of this young woman, I wasn't thinking necessarily of the audience connecting with me; instead, I was sharing, sharing, sharing… and I was trying to see what it was, from all that sharing, that people would choose to resonate with. I wasn't trying to tell the audience what they should be paying attention to, see? I just was telling something deeply intimate, knowing that it'd touch the viewers in many different ways'.
When completed, The Road Not Taken was screened in one of the oldest theatres of the capital, Bio Rex Lasipalatsi, where also the showcase day of Finnish Film Affair will take place. 'Just thinking about that moment now, a year later, shows me how much I learned during filming', he says. 'It was a really vulnerable process, to film something you have created for the very first time and surrounded by a constant flow of different people with different perspectives'.
***
Oftentimes, drawing straightforwardly from one's own experience is not considered as creative as coming up with fiction that springs purely from the imagination. Yet Boateng is living proof that making art from topics close to one's own heart can result in works of great beauty and quality.
He discusses his current work, which he is actually bringing to the Finnish Film Affair residency: 'As I said, I call it a pilot because the idea is to take it from a short film to a feature film… but I understand that I am still growing, still learning, so I am very comfortable with making a short film and getting it out there', he explains and opens up the full idea: 'The short film deals with topics very close to me: mental health in men, and sexual abuse. "Through research and working with therapists, I am developing the script slowly but surely. It talks mainly about two characters, both who have been sexually abused. Through their conversations, they come together into a story of recovering memories and handling issues – the body remembers, this is, we know the brain might hide it but the body always remembers; from then on, we see a story of breaking down and processing trauma'.
Almost at the end of the third draft, he is eager to talk about it with professionals from the film industry while at the residency. 'Networking is what I look forward to the most: meeting international agents, producers who can get me on their radar'.
He is very aware that a lot of filmmaking happens in networking sessions, meeting others and pitching one's idea. At the same time, his every day is anchored in community artwork. 'I work with professional dancers, bringing to mainstream theatres works that have been created by minority groups. It's challenging, it's rewarding, and it definitely pays off', he says.
Text: Lois Armas
Picture: Still from the short film The Road Not Taken