Here come Maud and Clémentine, the characters from the 35th HIFF – Love & Anarchy poster.
The colorful artwork is designed by Love & Anarchy 2022 festival artist Tiitu Takalo.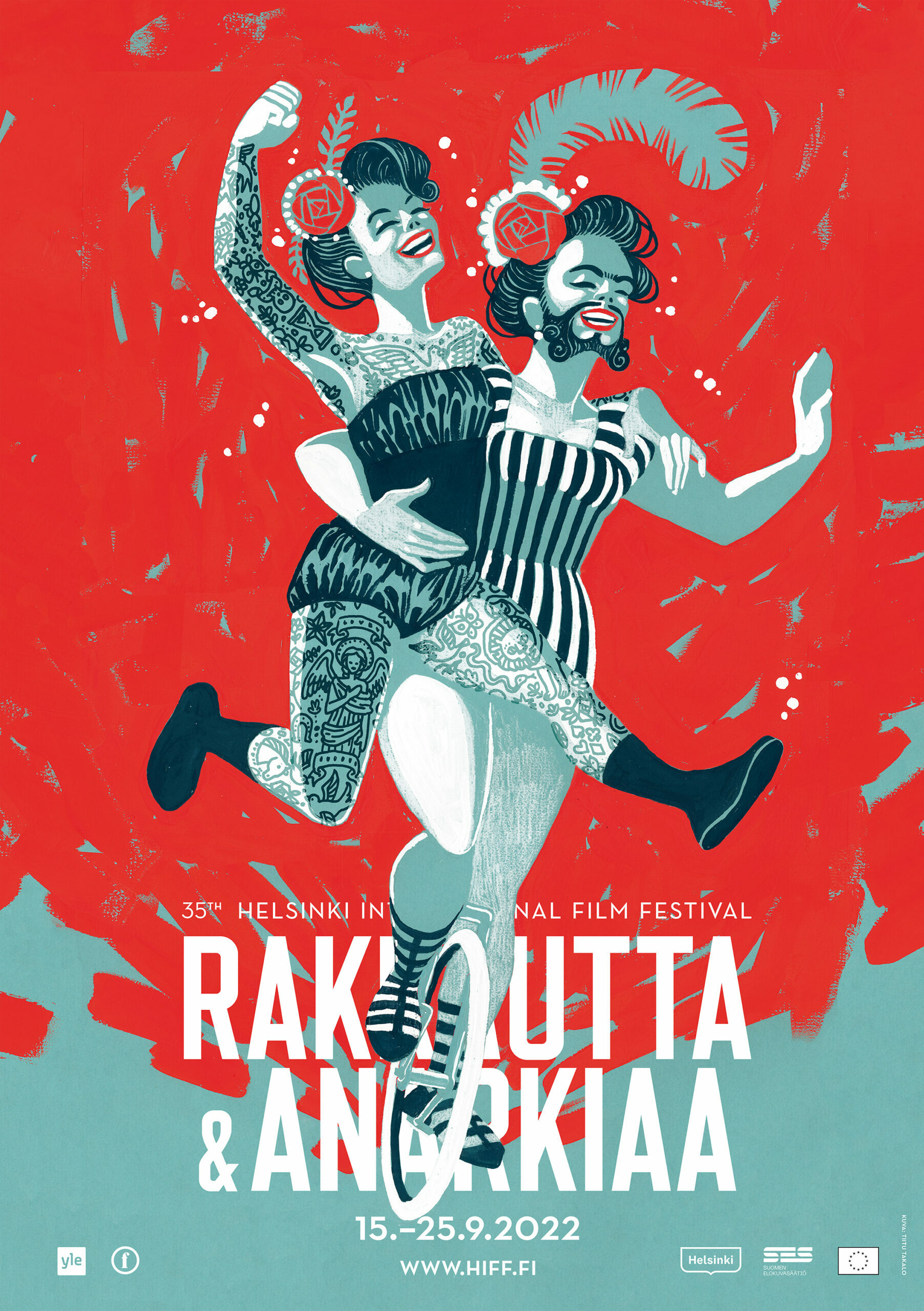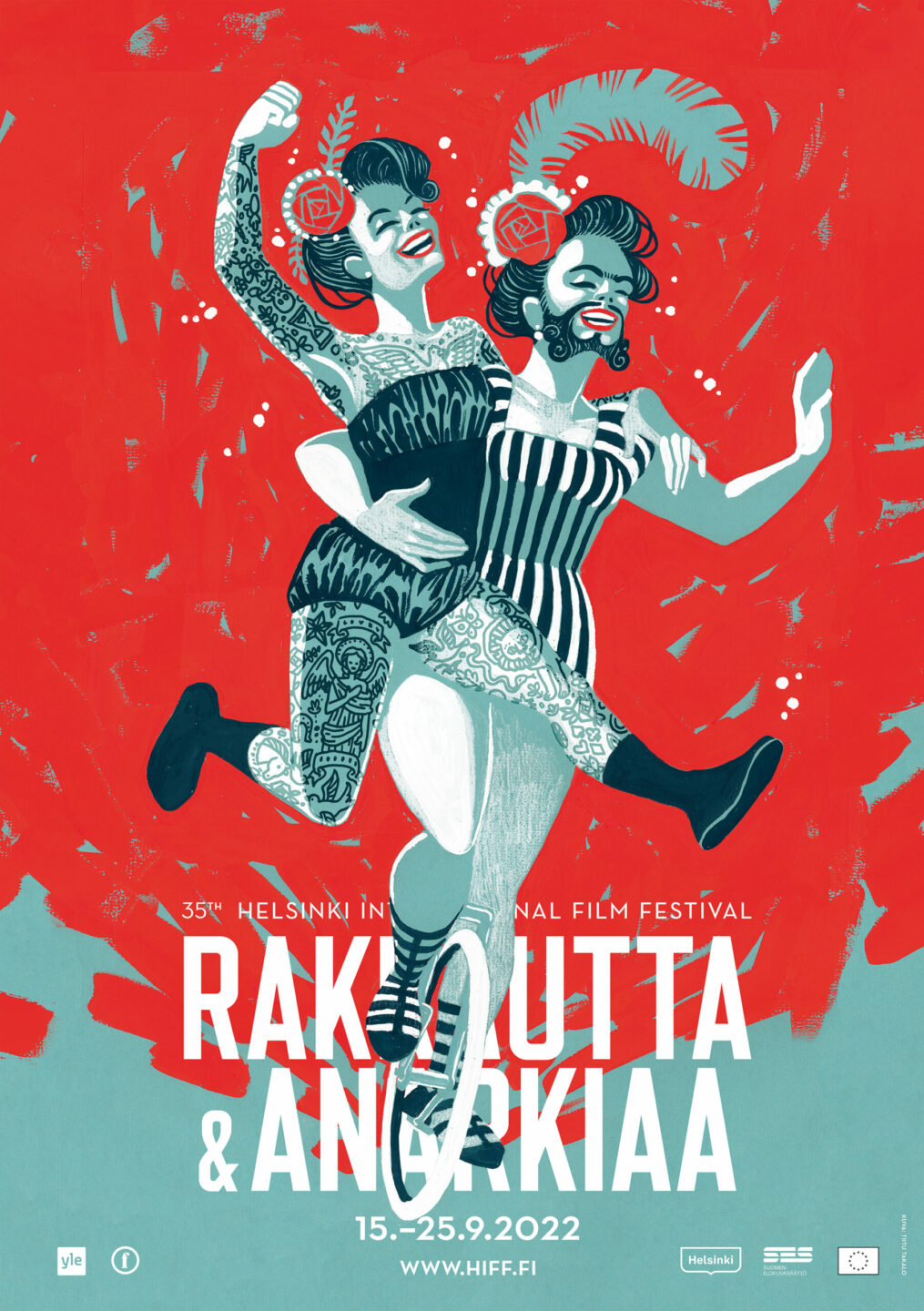 We will be revealing the first sneak peek to our program me tomorrow – watch this space!
Meanwhile, do like Clémentine, grab a friend and bike with them into the future!