The look of the 29th edition of HIFF is here! It is all soft colors, blue lipstick and spying insectobots, courtesy of the Love & Anarchy 2016 festival artist Eero Lampinen.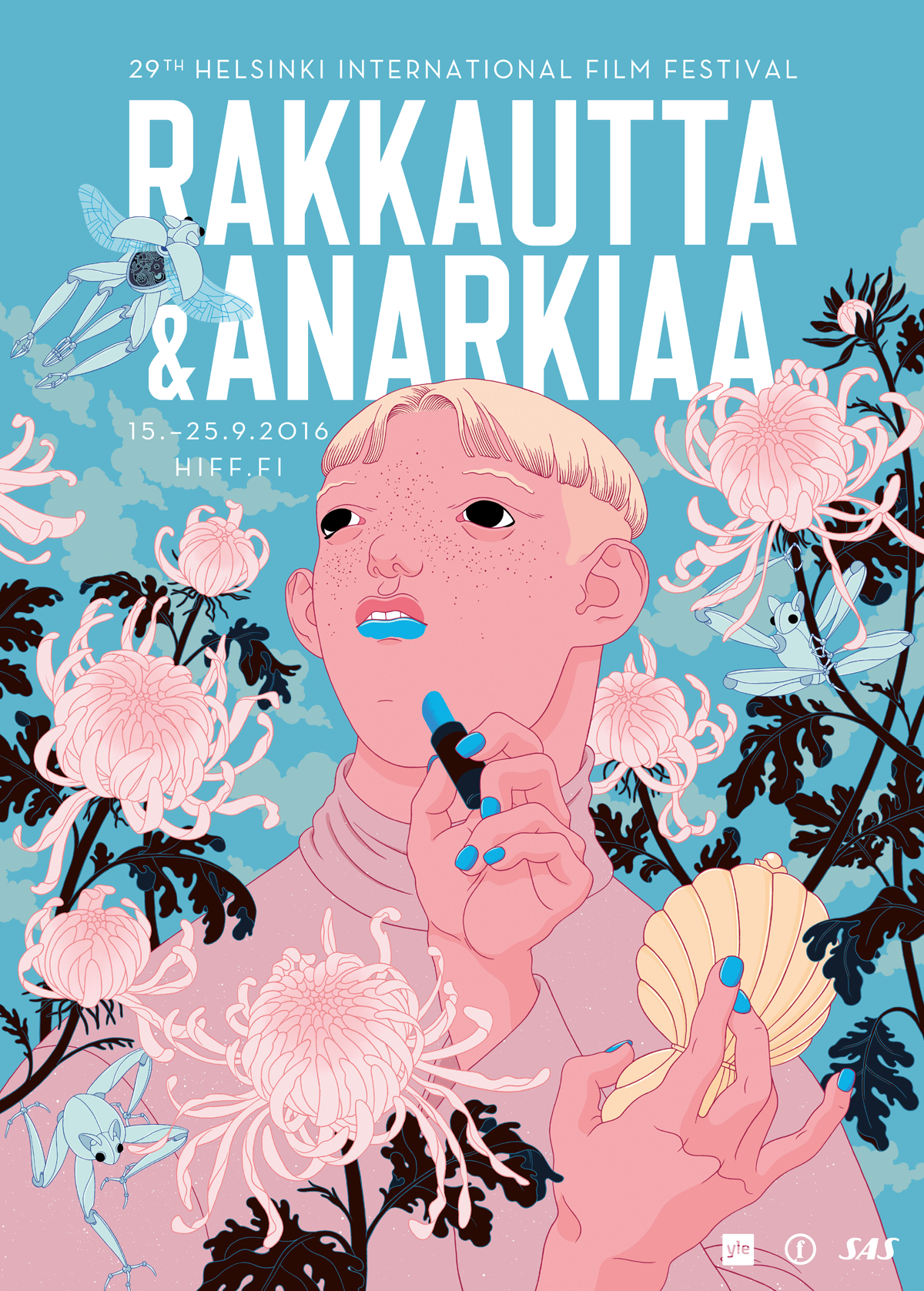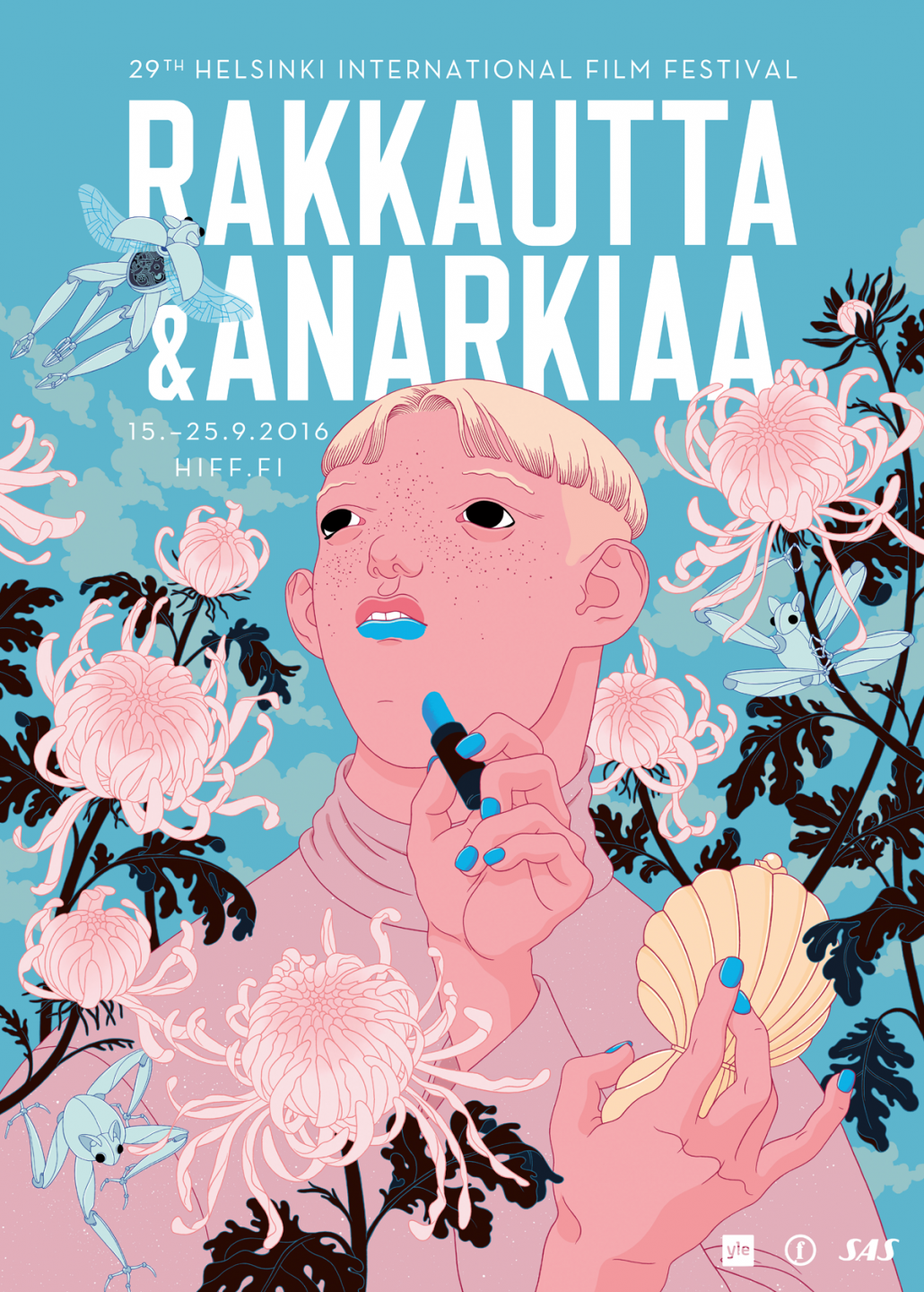 – I love movies and go to the HIFF every year. My poster shows things that I like in the festival's movies, like science fiction and queer themes, fantasy and anime, the artist tells us.
We will offer the first sneak peek to our program next week!